Edited by Vin T. Sparano; Skyhorse Publishing paperback, also available as an ebook; November 24, 2015; ISBN 978-1-63450-299-3; $24.99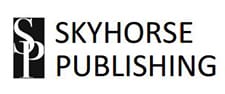 New York, NY -(AmmoLand.com)- Skyhorse Publishing presents a new hunting title by Vin T. Sparano that is sure to be a welcome addition to any hunting enthusiast's bookshelf.
There are two sides to hunting. One boasts the adventure, spirit, fear, and dangers involved in the sport.
The other embraces the camaraderie, friendship, and responsibility of one hunter for another. Classic Hunting Tales: Timeless Stories about the Great Outdoors contains twenty-five stories that celebrate both.
From the truly terrifying "The Croc That Wouldn't Die" to the nearly unbelievable "Nightmare Hunt," in which a hunter survives being mauled by bears,Classic Hunting Tales delivers story after emotional story. There are tales of tigers and rams, of deer and cougars. There is the classic story of a moose hunt in the wilds of Alaska in 1897.
Throughout the book runs a constant theme: the loyalty of men sharing a common goal. Within that framework is another loyalty between the hunter and his dog. No collection of hunting stories would be complete without a selection that skillfully and touchingly portrays the feelings between human and animal. And no story reveals it with more dignity than "Nat's Dog."
A full collection covering the range of stories and experiences of hunters, Classic Hunting Tales gives keen insight into the outdoors and all who dwell there.
About the Editor:
Vin T. Sparano has been an outdoor editor and writer for more than fifty years. He is editor emeritus of Outdoor Life magazine, having served as editor-in-chief from 1990 to 1995 and previously as the executive editor for more than ten years. His work in the field includes numerous articles and syndicated feature writing for USA Today and Gannett newspapers. He has written and edited eighteen books, including The Greatest Hunting Stories Ever Told and Classic Hunting Tales. He is a past president of the New York Metropolitan Outdoor Press Association and a heritage member of the Professional Outdoor Media Association. Sparano lives in Waretown, New Jersey.