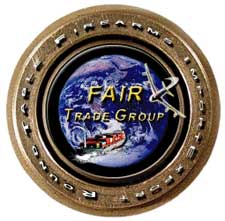 Washington, DC -(AmmoLand.com)- In reaction to the recent terrorist attacks in Paris, the European Commission (EC) published a press release announcing on November 18, 2015, the adoption of a proposal to make it more difficult for individuals to acquire firearms in the European Union.
The proposed measures include stricter controls on the sale and registration of firearms and stronger rules to irrevocably deactivate weapons.
The proposal was prepared jointly by Commissioners Elzbieta Bienkowska (Internal Market and Industry) and Dimitris Avramopoulos (Migration, Home Affairs and Citizenship), who stated, "The adoption of the firearms package…is proof of the Commission's determination to address the new reality we are confronted with. We need to remove regulatory divergences across the EU by imposing stricter, harmonized EU standards for firearms and ensuring efficient exchange of information between Member States."
A copy of the full press release is available at the European Commission's website at http://europa.eu/rapid/press-release_IP-15-6110_en.htm.
The proposal would amend Directive 91/477/EEC on the control of acquisition and possession of weapons. The measures include:
Stricter rules to ban certain semi-automatic firearms, which will not, under any circumstance, be allowed to be held by private persons, even if they have been permanently deactivated;
Stricter conditions for the circulation of deactivated firearms; and
Stricter conditions for collectors to limit the risk of sale to criminals.
The EC published Q&A on this topic, available at http://europa.eu/rapid/press-release_MEMO-15-6111_en.htm.
A copy of the full proposal is available at http://ec.europa.eu/DocsRoom/documents/13965/attachments/1/translations/en/renditions/native.
The proposal will be presented to the European Parliament, and the whole process between the Council and Parliament is expected to take at least 6 months.
F.A.I.R. Trade Group has learned that the pressure resulting from the proposal is very high throughout the EU, and that some of the provisions (such as the prohibition of certain types of firearms) contained in the EC's proposal, if approved, would seriously damage the lawful firearms sector without providing any added value in terms of public security.
The EC has set up a link public comment: https://ec.europa.eu/transparency/regdoc/?fuseaction=feedback&docId=3085376&language=en.
About the F.A.I.R. Trade Group:
The F.A.I.R. Trade Group is a 501(c) (6) organization dedicated since 1994 to protecting the interests of the firearms and ammunition import and export community. F.A.I.R. operates entirely on the funds derived from our dues-paying membership. If you are interested in becoming a member or contributing to the organization, please visit our website at: www.fairtradegroup.org.
Copyright © 2015 Fair Trade Group, All rights reserved.