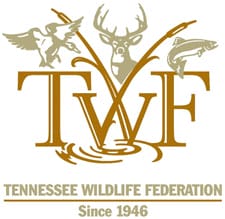 Tennessee – -(Ammoland.com)- For the second consecutive year, the Tennessee Wildlife Federation will be a part of a global revolution of giving called "Giving Tuesday."
On Tuesday, December 1, 2015, charities, families, businesses, community centers, and students around the world will come together for one common purpose: to celebrate generosity and to give.
It's a simple idea. Just find a way for your family, your community, your company or your organization to come together to give something more. Then tell everyone you can about how you are giving. Join us and be a part of a global celebration of a new tradition of generosity.
We hope you'll consider making the Tennessee Wildlife Federation a beneficiary of your giving this year.
Over the past 12 months, we have:
Created memorable outdoor experiences for more than 200 kids through our TWF Youth Hunting & Fishing program;
Provided more than 500,000 meals to Tennesseans in crisis through our Hunters for the Hungry program;
Fielded the most successful youth shooting sports program in the nation through our Tennessee Scholastic Clay Target Program;
Targeted more than 250 acres of former wetland habitat for restoration through our Tennessee Mitigation Fund, and;
Lead advocacy efforts for Tennessee wildlife and wild places for sportsmen and women.
About Tennessee Wildlife Federation:
The Purpose of the Tennessee Wildlife Federation is to champion the conservation, sound management and enjoyment of Tennessee's wildlife and natural resources for current and future generations through stewardship, advocacy and education. Visit: www.tnwf.org