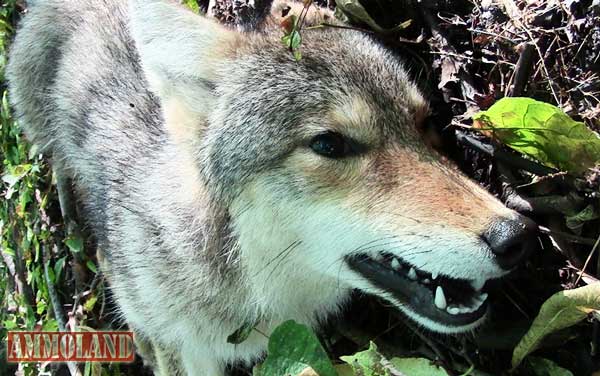 Delaware -(Ammoland.com)-  DNREC's Division of Fish & Wildlife reminds hunters and trappers that any coyotes harvested in Delaware must be reported to the division within one business day of take.
A coyote taken on a Monday, for example, must be reported by 4:30 p.m. Tuesday to DNREC's Wildlife Section by calling 302-735-3600; meanwhile, a coyote taken on a Friday or Saturday must be reported by 4:30 p.m. the following Monday. "These reports will provide information on coyote abundance and distribution that will help guide the division's scientific management of Delaware's coyote population," said Director David Saveikis of the Division of Fish & Wildlife.
Coyote hunting regulations also include:
Coyotes can only be harvested with the following firearms: shotguns, rimfire or centerfire rifles up to .25 caliber, muzzle-loading rifles, and longbows and crossbows. (During deer firearm seasons, only firearms legal for deer hunting can be used for taking coyotes.)
A Delaware hunting license is required to hunt coyotes.
Hunting hours are from one-half hour before sunrise until one-half hour after sunset; Sunday hunting is prohibited.
Delaware's coyote hunting season is in progress and remains open through Monday, Feb. 29, 2016. Coyote trapping season runs Tuesday, Dec. 1 thru Thursday, March 10.
The coyote is a non-native species that has recently expanded its natural range to Delaware. The state's coyote hunting and trapping regulations are based on modern wildlife management science and designed to manage the coyote population at a biologically and social acceptable level. Coyotes, which are scattered throughout the state, can impact native wildlife species and domestic animals, with both positive and negative impacts on native wildlife populations possible. Coyote trapping is the most effective means of coyote population management, with hunting providing an additional population management method while also providing a new recreational hunting opportunity.
With proper management through state regulations, coyotes are not expected to adversely affect populations of most wildlife species, including Delaware's white-tailed deer population due to the successful reproductive biology of Delaware's abundant deer herd; coyotes may indirectly benefit ground nesting birds such as wild turkey by displacing turkey predators. Coyotes also add biological diversity and may further provide ecological balance to the state's other wildlife populations by suppressing overabundant predators such as red fox and raccoons.
For more information on coyote hunting and trapping and to view the regulations, visit http://www.dnrec.delaware.gov/fw/Pages/FWPortal.aspx.