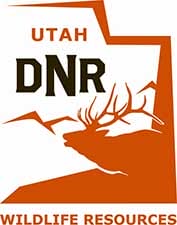 Utah -(Ammoland.com)- Applications are being accepted for next year's most prized Utah big game hunting permits — 2016 sportsman permits.
Only Utah residents can apply for sportsman permits. One sportsman permit is offered for each of the following species: Desert bighorn ram, Rocky Mountain bighorn ram, buck deer, buck pronghorn, bull elk, bull moose, hunter's choice bison and hunter's choice Rocky Mountain goat.
Sportsman permits are also offered for three species that are not big game: Black bear, cougar and wild turkey.
If you draw a sportsman permit, the dates you can hunt vary. But in most cases, the dates are longer than the regular season dates. You can also hunt on almost any unit in Utah that's open to hunting the species you drew a permit for.
Highly prized
Judi Tutorow, wildlife licensing coordinator for the Division of Wildlife Resources, says sportsman permits are highly prized items. "If you're one of the lucky hunters who draws one," she says, "you'll have plenty of …"
Read the story