By Don McDougall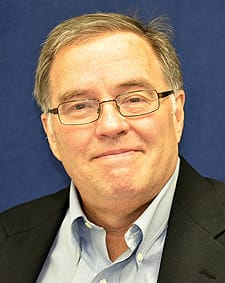 USA –-(Ammoland.com)- After a basic pistol course for new shooters one of the young men asked, "Why should I join the NRA?  I mean what's in it for me."
As I discussed the Second Amendment and how it protects our rights, I stopped mid-sentence, the skeptic was yawning…
The NRA provided $60 million in benefits for new shooters; the kid was checking his iPhone.
"You get free stuff," I said.  He stopped looking at the iPhone; his friends were now listening.  " What kind of free stuff?", he asked.
Well, you get a range bag.  A young girl asked, "does it come in black?"  "Yes or camo," I said.  The third student who was eavesdropping chimed in, "Camo is cool" and "it says NRA on the side", I added.  The kid who likes camp said, "The NRA is Bad Ass, they don't take shit from nobody, even Obama!"
The other kids were nodding in approval.  The first kid was still not sold.  The girl was looking at the range bag online and liked the gold NRA embossing.   Mr. Bad Ass had already started to fill out his form.
"There is more…", I whispered.  You could have heard a .22 casing hit the ground from across the room.  "If your gun is ever stolen or lost, the NRA's insurance program will replace it."  Now all three of them were talking, and it was hard to make out their individual comments, but I got the jist of it.  "Yes for FREE," I added, "As long as you're a member your gun is insured."
"No way.  Look at this!"  Bad-Ass had opened up his phone to the NRA website and found one of the benefits pages.  The girl put her arm around Bad-Ass's shoulder to get a better look, resulting is our skeptic's eyes showing a little flash of jealous.
The Members Discount Page has everything from moving companies, car buying service, wine club, and more. The skeptic interrupted, "This is just old man stuff".   But he was eying an NRA camo bag that was in the corner.
Just then Bad-Ass's eyes' popped wider!  He found the NRA Members DISCOUNT PAGE!
"Roughly 2,000 small businesses give discounts to NRA members.  No questions asked, and 178 of them in California alone," I kept my voice hushed for effect; that always works.
"I'll bet there all just more gun stuff or old guy stuff," our skeptic commented, but a lot less certain than when we started.  I countered, quickly and directly.  "They have stuff for anyone, custom auto shops, Barry's Tickets, custom leather shops all the way to IT service companies.  All kinds of companies are there with discounts.  Yes, Barry's Tickets gives discounts to NRA members!"
Bad-Ass and Bag-Girl had signed up for their membership and were over by the range counter selecting guns to rent and ammo to buy.
Our skeptic lagged behind, "My dad signed me up as a life member when I was born. But, this is my first time shooting."
I thought of the ramifications of that statement and what the kid must have had to do avoid being dragged to the range.  But, here he was.
"Next month on the second Saturday there is a steel match, you can shoot a .22.  I'll bring guns and ammo for you and your friends if you want," I paused then added, "Oh and if you're a life member and call the NRA they will still send you a bag, no charge".

He thought and then asked one final question, "Will my dad be there?"  "You're what 23 now?", I asked.  "I invited you not your old man."   He smiled grabbed his eyes and ears and ran over to join his friends, and I heard him say, "Guess what we're doing next month!"
————————————————————————————————————————————–
The financial benefits of an NRA membership greatly exceed the cost of membership.  The links to all these benefits are at NRA.ORG, just click on members' benefits and all the selections are there or us ethe resources links below.
NRA Member Resources:
About Don McDougall
Don McDougall is an NRA instructor and member of the Los Padres "Friends of the NRA" committee. If he's not at the range you will find him setting the record straight with on gun issues and gun safety on AmmoLand Shooting Sports News.