Seasons are now open and new opportunities can be experienced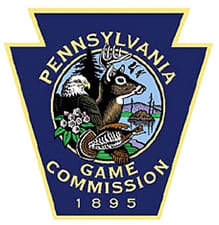 Harrisburg, PA -(AmmoLand.com)- Mentored youth hunters now may pursue rabbits and mourning doves, in addition to other selected species.
The new opportunities, approved by the Pennsylvania Board of Game Commissioners in September, have undergone a period of mandatory review and have been given final approval. Both the rabbit season and the dove season are now underway, and will be open for weeks to come.
The rabbit season is open through Nov. 28, and then opens again from Dec.  14 through 24 and Dec. 26 through Feb. 29. The mourning dove season is open through Nov. 28, and reopens from Dec. 26 through Jan. 1.
The Mentored Youth Hunting Program was established in 2006 as a way to give youth under the age of 12 an opportunity to experience hunting in a tightly controlled setting under the close supervision of an adult mentor. In the interest of safety, the adult mentor and mentored youth, together, may possess only one sporting arm between them while hunting, and the adult must carry it at all times while moving. The mentored youth then may hold the sporting arm once the pair takes a stationary position.
These safety measures will be applied as well to the hunting of rabbits and doves by mentored youth. Mentored youth hunters must obtain a $2.70 permit prior to heading afield. In order to pursue mourning doves, mentored youth hunters also must obtain a migratory game bird license, which is $3.70 for residents and $6.70 for nonresidents.
Requiring the license facilitates the Harvest Information Program (HIP), a cooperative state and federal program designed to improve the information collected regarding the harvest of migratory game birds. Since its inception, the Mentored Youth Hunting Program has proven successful and safe, and the list of species that can be pursued by mentored youth hunters has been expanded over the years.
Sporting organizations and other interested groups have continued to encourage the Game Commission to expand mentored youth hunting opportunities and, particularly, to add rabbits and mourning doves to the list approved for mentored youth.
About Pennsylvania Game Commission:
For more than 100 years, the Game Commission has managed the Commonwealth's wildlife resources for all Pennsylvanians. With the help of more than 700 full-time employees and thousands of part-timers and volunteers, the agency provides a host of benefits to wildlife, state residents and visitors.
For more information, visit: www.pgc.state.pa.us.