The Company was chosen as the sole supplier of the next generation of combat sights; Delivery will begin next month and will continue for a year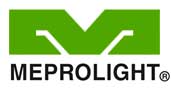 Farmingdale, NY -(AmmoLand.com)- Meprolight – a leading manufacturer of electro-optical systems, thermal and night vision equipment, Laser Range Finder systems, and Self-Illuminated sights for military, law enforcement and civil applications – was selected by the Israel Defense Forces (IDF) as the sole supplier of the next generation of combat sights.
Delivery of thousands of MEPRO M5 Red Dot Sights will begin next month and continue for about a year.
According to Benny Kokia, Vice President, Sales & Marketing, "We are very proud that the IDF selected us as the sole suppliers of their next generation of combat sights, following an evaluation and testing process that resulted in a clear acknowledgement that the MEPRO M5 is the best sight in its category."
The MEPRO M5 Red-Dot Sight is an energy-efficient, compact sight that provides thousands of operating hours while utilizing a single "AA" commercial battery. Featuring battle-proven LED technology and rugged MIL-STD design, the sight assures reliability under the harshest environmental conditions. With its large display window and clearly-defined Red Dot, the MEPRO M5 ensures rapid target acquisition with both eyes open. Offering numerous reticle brightness intensities, the MEPRO M5 suits every tactical scenario. To facilitate night operations and long-range target engagement, the MEPRO M5 is compatible with GEN II and GEN III NVGs as well as with Magnifying Scopes. Its human engineering allows positioning of NVGs and Magnifiers close to the sight's optics with no decrease in the field-of-view and without compromising convenient switch operation.
Mr. Kokia added, "In addition to the technological superiority, the quality, and the high level performance of the MEPRO M5 Red Dot Sight, we were also selected due to the excellent service we provide our customers. Our customer service begins long before the actual purchase is made, and continues throughout the integration process and maintenance support. We consider the ongoing post-sale follow-up of great importance, and regard it as the key to creating long-term relationships with our customers."
About Meprolight:
Meprolight is a leading International Electro-Optics company, developing, manufacturing and marketing systems for infantry, armed forces, law enforcement agencies and civilian markets since 1990. Meprolight provides comprehensive solutions with a wide array of combat-proven products; electro-optical and optical sights and devices, night vision sights and devices, thermal sights, laser rangefinders, hand held rangefinders and fire control systems and other tritium illuminated products and accessories. Meprolight's solutions are currently operational in safety and security applications for law enforcement, military and civilian communities worldwide.
For more information on Meprolight, please visit www.meprolight.com.