Fast Growing New Firearm Organization making a Splash – National African American Gun Association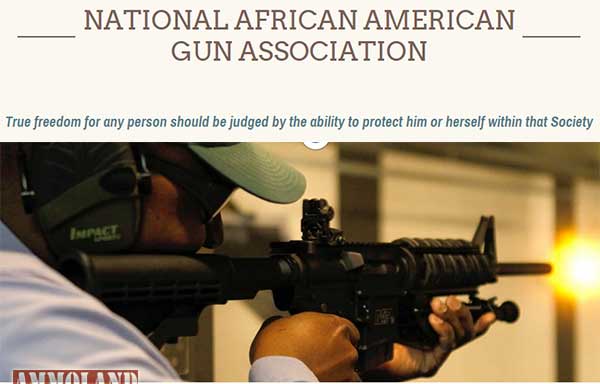 Atlanta, Georgia – A new national Firearms Organization has arrived and is making its presence felt in the pro gun civil rights community.
The National African American Gun Association started in February of 2015 has already seen considerable and exponential growth Nationwide since its start.
The organization is seeking to introduce Guns and Firearms Safety to African Americans for home protection, competitive shooting, and outdoor recreational activities. Ther  National African American Gun Association provides a Network and Hub for all African Americans firearm owners, Gun Clubs, and outdoor enthusiasts. Issues ranging from Gun Safety, training, purchasing a Gun, home defense, social issues, and Firearm Legislation are addressed. The organization welcomes people of all religious, social, racial, and political perspectives.
A welcoming philosophy has helped quickly grow a membership that is 15% white and 60% women ( fastest growing demographic within the organization ). They have members from every State within the USA and continually growing.
The organization was founded by Philip Smith who serves as the President. He is an African- American Gun enthusiast. He founded and started NAG with the primary goal to expose, educate, and motivate as many African American men and women to go out and purchase a Firearm for Self- Defense and to take training on proper gun safety and shooting.
Additional plans for the organization are:  5k Run event, Scholarships for High School Seniors planning to attend college, free Firearm Safety courses, Hunting events, and starting competitive shooting Teams.
Any companies seeking to support NAG with advertise please contact immediately. Email: [email protected]
Everyone is encouraged to join and participate
Membership: Free to Join
Website: www.NAAGA.co
Organizational Quote:
"True freedom for any person should be judged by the ability to protect him or herself within that Society" ~ .Philip Smith