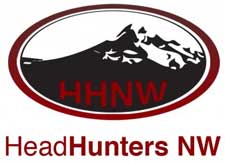 (McMinnville, OR — Ammoland.com) – HeadHunters NW, the foremost executive recruiting firm specializing in the outdoor industry has been retained for a confidential CHIEF FINANCIAL OFFICER (CFO) search in the outdoor shooting sports industry.
We are seeking conversations with the brightest, fast thinking, calculated risk taking, decision making, dynamic accounting / finance professionals. We are looking for a candidate who embraces the "hip, trendy, innovative" culture and dynamic companies. The person we seek is working at or has worked at innovative companies like Yeti Cooler, Patagonia, Black Diamond, Crocs, Go Pro, Kuhl Clothing and others like this….we need your mindset and seek your energy to join our elite fast growing company!
We are gearing up for an ERP implementation, we need processes and procedures put in place, compliance, build our team, strong relationship builder and most of all a very important part of our strategic team. Our client is bringing "sexy" back into the shooting sports! This is the most high tech company in the industry – want to be a part of the leader of the pack?
Don't think twice – this role will be filled quickly – contact Shaylene today for a confidential conversation to learn more. [email protected] or 971-248-0388.
More information on HeadHunters NW is available at www.headhuntersnw.com or by phone at 971- 248-0388. For the most up to date news, tips and industry insights, click here for our other social media accounts.
About HeadHunters NW
HeadHunters NW is an executive recruiting firm specializing in the Outdoor Industry. As a proven source of uniquely experienced talent for international, national, regional and local client companies, their recruitments span privately and publicly held companies in manufacturing, distribution, services, CPG and more. HeadHunters NW is experienced in securing A-level talent for the most successful Private Equity, Venture Capital and America's Best Companies.