Growing Our Business & Staff to Serve You
Anniston, AL -(AmmoLand.com)- TEC-HRO Shooting Equipment Has Arrived!
TEC-HRO develops innovative accessories for competitive shooters to improve their performance. Their popularity has been rising significantly in the United States and we are finally able to supply you with a range of products for your air rifle and smallbore needs.
We are now selling the Fusion Buttplate, Integral Palm Shelf, off-hand stands, and a variety of sight risers, including the new Rapid Sight Elevation.
NEW!!! .223 68 GR CREEDMOOR AMMUNITION:
Introducing the most recent addition to our Creedmoor Ammunition line, Match Grade .223. Our own Creedmoor brass is combined with Hornady's 68 gr HPBT, CCI primers, and St. Marks powder to achieve what we believe to be some of the best ammo commercially made. We manufacture all of our ammunition in our Anniston, Alabama facility and trust that it will exceed your expectations.
New Employee: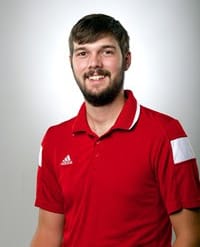 Brent Books, from Tipperary, Pennsylvania, was an NCAA All-American smallbore and air rifle competitor for Jacksonville State University and is currently the team's assistant coach. Competing at the national level in a variety of disciplines for most of his life, Brent has extensive knowledge about competitive shooting products and we look forward to him assisting us as we expand our product line.
Brent can be reached at our corporate headquarters by email: [email protected] or by calling
800-273-3366.
About Creedmoor Sports, Inc.:
Creedmoor Sports, Inc. has been serving the competitive shooting customer since 1979. We're increasing our product line on a regular basis to include competition , air rifle, hunting and recreational shooters of all kinds.
For more information, visit: www.CreedmoorSports.com.