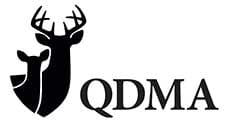 Athens, GA -(AmmoLand.com)- The Quality Deer Management Association (QDMA) is pleased to announce that Arthur Dick of North Carolina has joined the QDMA National Board of Directors.
Arthur Dick is a QDMA Life Member from Greensboro, North Carolina, who is self-employed as a general contractor specializing in indoor air quality improvement, emergency loss mitigation services and construction repair. He has been involved as a QDMA Branch volunteer at the grassroots level, serving as a past president of QDMA's North Carolina State Advisory Council.
In 2011, he earned QDMA's Al Brothers Deer Manager of the Year award. He has earned all three levels of Deer Steward certification, and he is a certified inspector for QDMA's Land Certification Program. Additionally, he has attended all but two QDMA National Conventions. Beyond QDMA, Dick serves on a number of non-profit boards and community groups.
"I truly love the organization and what it stands for," said Dick. "I feel strongly I can make a significant contribution to the future of the organization through my experience in business and wildlife conservation."
About QDMA:
Founded in 1988, QDMA is a national nonprofit wildlife conservation organization dedicated to ensuring the future of white-tailed deer, wildlife habitat and our hunting heritage. To learn more about QDMA and why it is the future of deer hunting, call 800-209-3337 or visit www.QDMA.com.
QDMA can also be found on: Facebook, Twitter, Pinterest and Instagram.