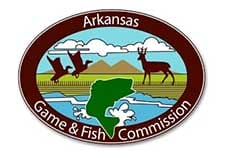 Arkansas -(Ammoland.com)- Arkansas's special youth waterfowl hunting days are Dec. 5, 2015, and Feb. 6, 2016, but every day of waterfowl season is a great time to bring a young hunter along.
Three wildlife management areas hold some excellent opportunities for youth hunters on public land as well.
Steve N. Wilson Raft Creek Bottoms WMA, Sheffield Nelson Dagmar WMA and the west unit of Freddie Black Choctaw Island WMA all reserve special waterfowl blinds through online drawings for youths and their mentors during the regular season.
Permit hunts are nothing new for Raft Creek WMA near Georgetown. It has been managed through lottery-style drawings for years to reduce crowding and provide a higher quality hunting experience. In addition to dozens of hunting locations available to the public via onsite and online drawings, a new youth-only waterfowl blind was constructed within an 18-acre moist soil habitat. The blind is available by online draw to youths and their mentors, with the first application period being Nov. 12-15.
The AGFC also recently completed improvements to waterfowl opportunities for youths on the Conway George Tract of Sheffield Nelson Dagmar WMA near Brinkley. Hunting blinds were installed for concealment and added comfort, and the habitat was manipulated to increase the likelihood of close shots. These blinds are the only permit-style hunting available on the property. They are open to hunters of any age on Wednesdays for half-day hunting, but only youths and their mentors may use them on Saturday all-day hunts. These blinds are available by online draw beginning Nov. 12-15.
Freddie Black Choctaw Island WMA West Unit offers an excellent opportunity for youth waterfowl hunters in southeastern Arkansas. The waterfowl area on this WMA is divided into seven units around open water and marsh habitat. AGFC staff has constructed above-ground blinds on each of the seven units, and has provided decoys to be used during the hunt. These blinds are available by permit only, with the first application period beginning Dec. 10-13.
Visit www.agfc.com/licenses/Pages/PermitsSpecialWMADuck.aspx to learn more about each hunt and to apply.