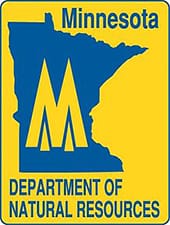 Minnesota -(Ammoland.com)- In a sign that deer populations are rebounding,
Archers this year harvested 41 percent more deer in two hunts at Camp Ripley Military Reservation near Little Falls.
"A more successful hunt at Camp Ripley is good news for Minnesota deer hunters because it's another sign that deer populations are on the upswing," said Steve Merchant, wildlife populations and regulations program manager. "Deer numbers in most of the state are on the rise after a milder winter and fewer does and fawns harvested statewide last year."
The first two-day Camp Ripley hunt took place on Oct. 15-16; the second on Oct. 31 and Nov. 1. Total harvest in both hunts combined was 204 deer, a 41 percent increase from last year. In addition, the buck harvest was 37 percent of the total harvest in the first hunt and 67 percent in the second hunt.
Total buck harvest doubled from last year. In both hunts combined, 2,723 hunters participated this year. Hunter success rates were also up significantly, and tracking very well with how hunter success rates rebounded in the past after conservative seasons following severe winters. In 2014 in both hunts combined, there were 145 deer taken with 2,966 hunters participating.
"Not only were there more deer harvested this year, but like in some previous years, we again had a long list of big bucks weighed, with eight over 200 pounds and several more approaching that weight," Merchant said. "There were smiles all around from these folks, and we're glad that the tradition continues of Camp Ripley being a truly special hunt for those hoping to get close to a big buck."
Second hunt big bucks
For the Oct. 31 to Nov. 1 hunt, archers took a two-day total of 115 deer, up 64 percent from last year. The buck harvest was up 167 percent compared to last year's second hunt. There were 2,000 permits issued for the second hunt, with 1,507 hunters participating. 
Jeffrey Kugler of Erhard took the largest buck registered during the second hunt, tipping the scales at 239 pounds. Hunters registering other bucks over 200 pounds included Joel Kuebelbeck of McGregor (212 pounds), Mark Studniski of Avon (211 pounds), Evan Boman of Howard Lake (207 pounds), Terry Scheiber of Annandale (207 pounds), and Adam Tschumperlin of Sartell (201 pounds).
Of adult does registered, the largest weighed in at 133 pounds, taken by Chad Virnig of Royalton. Derek Aspinwall-Brun of St. Cloud registered a doe nearly as big, weighing 131 pounds.
The DNR coordinates the Camp Ripley archery hunts with the Department of Military Affairs, which manages the 53,000-acre military reservation.