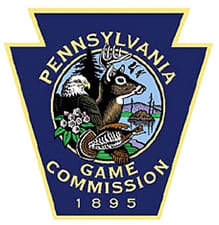 Pennsylvania -(Ammoland.com)- In Pennsylvania, each hunter who harvests a deer or turkey has a legal obligation to report it within 10 days.
And hunters are advised they must have a number printed only on the harvest ear tag in order to complete antlered-deer harvest reports by phone.
Reporting by phone is one of three options for successful deer and turkey hunters. Deer and turkey harvests also may be reported online or by mail.
The toll-free phone system, which can be accessed by dialing 1-855-PAHUNT1 (1-855-724-8681), requires hunters to enter the "tag number" when reporting antlered-deer harvests. For antlered deer, the tag number is found only on the harvest ear tag, and nowhere else on the general license.
For all other deer and turkey licenses the tag number appears on the carcass tag as well as the license panel itself.
For hunters who process their own deer, this likely poses no issue since the tag stays with the hunter. But for hunters who drop a tagged antlered deer off at a butcher shop, it could be problematic, because the tag number is required by the harvest-report phone system, and that number appears only on the ear tag.
Hunters who harvest bucks and intend to report them by phone should write down the tag number before taking an antlered deer to a processor or disposing of the head and hide.
Along with this tag number, hunters reporting by phone also should have on hand their licenses and other information about the animal, such as the number of points on a buck's rack or the length of a turkey's beard, when placing the call.
Hunters who are unable to complete harvest reports by phone have other options.
To report harvests online, visit the Game Commission's website, www.pgc.state.pa.us and click on the "Report Your Harvest" button found near the top right side of the homepage. Have your hunting license number and harvest tags ready.
Hunters with multiple tags also should make certain they correctly report the harvest based on the tag that was used in the field.
This also is true for harvests reported by mail.
Each hunter, at the time he or she purchases a license, is issued the current edition of the Pennsylvania Hunting & Trapping Digest. The digest contains postage-paid postcards to report deer and turkey harvests, and these can be filled out by hand and mailed in.
While licensed hunters have 10 days to report deer and turkey harvests, mentored youth and mentored adult hunters must report their harvests within five days.
In addition to deer and turkey harvests, harvests of fishers and bobcats must be reported to the Game Commission within 48 hours, and otter harvests must be reported within 24 hours.
Bear and elk harvests must be reported at a Game Commission check station.
By reporting their harvests, Pennsylvania's hunters help to provide the best information possible to aid the Game Commission in managing the state's wildlife, said Game Commission Executive Director R. Matthew Hough.
"Deer and turkey harvests are among those that are required by law to be reported," Hough said. "But hunters should know that, by reporting harvests, they're not only fulfilling their legal obligation, they're also providing valuable information that will aid the Game Commission in making future management decisions.
"Every time a hunter or trapper reports a harvest, wildlife management in Pennsylvania improves," Hough said. "And I thank them all for their effort."