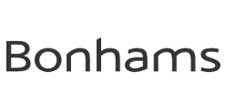 United Kingdom -(AmmoLand.com)- Sir Winston Churchill's 7.65 mm Webley & Scott pistol, part of his gun collection, is estimated to sell for £2,000 to £3,000 at Bonhams next Sporting Guns Sale on 2nd December in Knightsbridge.
This pistol was one of a number of firearms owned by Churchill while serving as Prime Minister during the war.
Patrick Hawes, Head of Sporting Guns Department at Bonhams says: "This weapon is a remarkable link to Churchill's war years."
It is believed that there were some 20 failed attempts to assassinate Churchill during the war, including a bizarre exploding chocolate bar.
One of the alleged attempts against his life is known as 'Operation Long Jump' (Unternehmen Weitsprung). This was a plan to simultaneously assassinate Joseph Stalin, Franklin Roosevelt and Churchill at the 1943 Teheran Conference during World War 2. The operation to kill the 'big three' was led by the SS. The plot was uncovered by the Soviets and the mission was never launched.
A 7.65MM (.32ACP) 'MODEL 1913' SELF-LOADING PISTOL BY WEBLEY & SCOTT, NO. 130104 FROM THE COLLECTION OF SIR WINSTON CHURCHILL
Much blued finish, the left side of the slide stamped Webley & Scott Ltd, London & Birmingham, 7.65mm & .32 Automatic Pistol, the butt with diamond pattern ebonite grips (the left with small chip the right with larger chip missing), magazine missing 3in. barrel, contemporary Birmingham nitro proof.
Estimate £2,000 – 3,000 €2,800 – 4,200 US$3,100 – 4,600
Provenance: The pistol is offered with two letters dated 1st and 30th September 1975 certifying its provenance and signed by Sir Winston Churchill's grandson, Winston Spencer-Churchill MP, a further letter dated 28th May 2015 from Kent Police confirms that 'Mr. Winston Spencer-Churchill did in fact own a .32 pistol serial number 130104', in a cardboard carton with Purdey storage label dated 7/1/65 and 17/9/70. This pistol comes from the private collection of Sir Winston Churchill MP, KB whose collection also included a presentation Sten Mk III sub-machine gun with which he was famously photographed during World War II.
The .32 Webley & Scott was adopted by Scotland Yard for use on close protection details in 1911. Walter J. Thompson, Churchill's most famous bodyguard, carried one during his eighteen years service beside the Prime minister. At the request of the vendor this lot is being offered in its original working condition and ownership without the proper authority is only allowed following De-Activation according to the Home Office guidelines and certification from the London Proof House.
Please note that there are specific Import / Export regulations relating to firearms which vary according to the country of destination.
About Bonhams:
Today, operating out of its major salerooms in London, New York, San Francisco, Hong Kong and Los Angeles, Bonhams conducts some 400 annual sales through its sixty specialist departments. The same guiding principles have ensured Bonhams' success over the past two centuries. With specialists in every major area of art and collectables, the depth of collective knowledge of Bonhams auctioneers has enabled the company to challenge the market positions of Sotheby's and Christie's. In 2009 Bonhams announced that it had taken market leadership in ten key areas of the UK art market for the first time including Antiquities, Arms and Armor, Watches and Clocks, Motor Cars, European Ceramics and Japanese art.
For more information, visit: www.Bonhams.com.