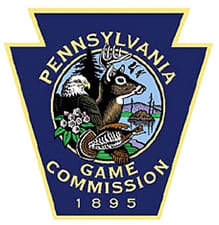 Harrisburg, PA -(AmmoLand.com)- Thanks in part to Game Commission's gift, donating a deer costs hunters nothing this year.
When they sit down at the dinner table on Thursday, Pennsylvania's hunters will have plenty for which to be thankful. It's prime time for Pennsylvania hunting and, with any luck, some game bags or ear tags have been filled already, or are nearly about to be.
But as hunters are giving thanks, they should know also they're in a prime position to receive thanks for what they might choose to give. Each year, the generosity of Pennsylvania's hunters results in about 200,000 meals for the state's hungry.
By donating venison through Hunters Sharing the Harvest – a program that works through a network of meat processors to channel venison donations to local food banks, soup kitchens and hungry families – hunters extend their helping hands to those in need.
And for the second straight year, the Pennsylvania Game Commission and other partners are making it easy for hunters to help out. Once again this year, the Game Commission donated $20,000 to the program – money that enables Hunters Sharing the Harvest to accept venison donations without charging hunters. In prior years, hunters who donated venison needed also to pay a $15 tax-deductible fee to cover deer-processing costs.
By helping to remove the fee, the Game Commission hopes to spur additional venison donations, allowing the program to feed more people, said R. Matthew Hough, the agency's executive director. Hough said the Game Commission is proud to partner with Hunters Sharing the Harvest, which, nationwide, has been the leader among programs facilitating charitable venison donations.
"We're proud not only of the charitable need Hunters Sharing the Harvest helps to fill, but also about what the program shows about the generosity of Pennsylvania's hunters," Hough said. "We feel the easier we make it for hunters to donate, the more successful the program will be. So our hope is that our gift is one that keeps on giving, and one for which many will be thankful."
At a Tuesday news conference to kick off the busiest season for venison donations, Hunters Sharing the Harvest Executive Director John Plowman thanked the Game Commission and others who have helped to make the program a success. All deer donated through Hunters Sharing the Harvest must be processed professionally by a participating butcher. For information on where to take deer to be donated, or to learn more about the program generally, visit Hunters Sharing the Harvest's website, www.sharedeer.org.
Hough urged hunters to participate, "There might be no greater act of kindness than feeding someone who is hungry, and, through their donations, it's obvious our hunters understand that," Hough said. "That generosity is something for which we all can be thankful, knowing we're making a difference."
About Pennsylvania Game Commission:
For more than 100 years, the Game Commission has managed the Commonwealth's wildlife resources for all Pennsylvanians. With the help of more than 700 full-time employees and thousands of part-timers and volunteers, the agency provides a host of benefits to wildlife, state residents and visitors.
For more information, visit: www.pgc.state.pa.us.