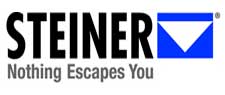 Greeley, CO -(AmmoLand.com)- OpticsPlanet recently chose Steiner Optics' M5Xi Military 1-5×24 riflescope as the recipient of the Brilliance Award for Best Premium Tactical Scope of 2015.
Each year OpticsPlanet experts test and evaluate thousands of products through a collective effort to choose the optics that meet the criteria for having great quality, innovative technology, performance and durability.
"We are committed to delivering optimum optical performance for our consumers, and are thrilled the experts at OpticsPlanet have recognized the precision, quality and ruggedness of the M5Xi line," said Steve Schweitzer, Vice President of Sales, Marketing and Business Development. "The M5Xi Series represents Steiner's commitment to optical excellence in every way."
The M5Xi 1-5×24 is for marksmen rifles, patrol rifles and AR/M4 platforms, and is designed to locate targets at long distances.
The scope features:
30mm tube diameter
Broadband anti-reflection coatings to ensure optimal performance in low light
Illuminated reticle
Precise windage/elevation adjustment
Waterproof/Fogproof/Shockproof
And more…
Learn more about the M5Xi 1-5×24 in this video.
For over 60 years, Steiner Optik, Bayreuth, Germany, has been the largest, dedicated manufacturer of high quality binoculars for commercial markets like hunting, outdoor, marine birding and for the military/law enforcement markets. Steiner has an extensive worldwide distribution network, servicing customers in over 70 countries. For more information about Steiner Optics and its products, visit steiner-optics.com.
Steiner is part of the Burris Company, located in Greeley, Colo. Both companies are part of the Beretta Holding S.P.A.
For more information about Steiner Optics and its products, visit steiner-optics.com or call 888.228.7747.
About Steiner-Optics:
Headquartered in Germany, Steiner-Optics has been widely acknowledged as a world leader in the manufacturing of high quality optics since 1947. In addition to the outdoor, hunting and marine markets, Steiner provides products to military and law enforcement worldwide. Allied forces around the world — including the U.S. Army and countless law enforcement agencies — have made Steiner their optics of choice. For more information, contact: Steiner-Optics, 920 54th Avenue, Suite 200, Greeley, CO 80634; call (970) 356-1670 or toll free (888) 228-7747.
Visit the company website at www.steiner-optics.com or Facebook page at www.facebook.com/SteinerOptics.