By Don McDougall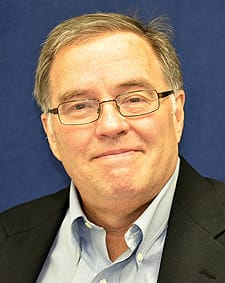 USA –  -(Ammoland.com)- This article will bring to the front the NRAs support for shooting competition; this is who the NRA is.
The 1st article introduced the NRA programs to support new shooters, raising over $60 million, not for politics but for helping gun owners.

The 2nd article let you meet some of the 100,000 NRA instructors who teach gun safety and safe gun handling. Now we are into the meat of the NRA.
Last year the NRA sanctioned over 11,000 competitions and supported directly and sponsored 50 national championships. When you hear the anti-gun groups complain about the NRA do any of them know what the NRA does?
When the NRA was asked to help supply training to National Guard units, the anti-gun groups went nuts.
The anti-gun groups claimed the NRA is a lobbying organization and is not capable of providing education for the use of firearms. (Seriously you cannot make this crap!)
The training was for concealed carry following an attack on reserve recruitment stations. Honestly, who better to help keep people safe than the NRA?
Who do you think writes the rules and guidebooks for competition shooting? How about the procedures for a match and scoring cards? Who do you think maintains those too and keeps the records. If you think, this is a short list you'd be mistaken. Please remember the Collegiate shooting covers all college team, the three position air rifle is the backbone of the JROT programs.
The simple fact is the core of the NRA is competitive shooting.
Below is a list of the rules books and information available from the NRA.
Air Gun Programs
Black Powder & Muzzle Loading
Collegiate Shooting
Disabled Shooting Services
NRA Action Pistol
NRA Volunteers
Pistol Programs
Postal Matches
Rifle Programs
Silhouette Programs
Tournament Operations
Tournament Reporting
The following NRA Information booklets and Guides are now available to download:
NRA Tournament Operation Guide : Includes helpful information regarding tournament planning, range operations, statistics, awards, and much more to help you run an efficient, competitive shooting event.
NRA Junior Progressive Pistol Program: Includes information and how to get started in the NRA Junior Progressive Pistol Program.
MidwayUSA/NRA Bianchi Cup (NRA Action Shooting Championship)
General information on the MidwayUSA/NRA Bianchi Cup.
NRA League Handbook : How to start an NRA competitive shooting league. Gives details on scheduling, awards, etc. A must-read for those just starting a league.
NRA Collegiate Shooting Guide : Recommended reading for those competitive rifle and pistol shooters wishing to start a marksmanship program in their school or college/university. Lists contacts for schools currently running a shooting program.
NRA National Trophy Donation Guidelines: Information for those interested in donating a trophy for NRA National Competition may be downloaded here. This includes a brochure and application to be used by those wishing to donate a trophy.
NRA Rule Books are now available on line in PDF format: http://compete.nra.org/official-nra-rule-books.aspx
NRA National Records are now available for viewing on-line. To view, these records go to
http://compete.nra.org/national-records.aspx
Tournament and League sponsors may now submit their applications online by going to /tournaments. You may continue to download, in PDF format, applications for Approved and Registered Tournaments. League applications are also available. Click on "Tournament Operations" above.
Sponsor Score Reporting Cards – Score Reporting Cards are now available in PDF format for sponsors to download. Click on "Tournament Reporting" above.
Competitors may now subscribe to periodic email updates on the upcoming program and rule changes along with other information related to competitive shooting. To subscribe to this list, go to Request Email Updates.
Shooter Classification Check – Competitors in NRA Sanctioned Tournaments may now check their current classification on-line. Enter your NRA ID number where indicated, click the "GO" button and a list of the shooting programs you are currently active in will be shown with your current classification and effective date.
Competition makes you a better shooter, and it strengthens the sport. It is why the NRA exists. The competition was the key to producing better shooter is the 1800's, and it is the same today.

About Don McDougall
Don McDougall is an NRA instructor and member of the Los Padres "Friends of the NRA" committee. If he's not at the range you will find him setting the record straight with on gun issues and gun safety on AmmoLand Shooting Sports News.