All New Episode Airs This Saturday
Monroe, LA -(AmmoLand.com)- Mike Morgan chases ducks from Nebraska to Missouri while Mother Nature throws curve ball and curve ball.
Along the way Mike finds himself in Oklahoma and stumbles upon a few days of fantastic duck hunts.
Preview: https://www.youtube.com/watch?v=9-MNdNIeJA0v.
New episodes premiere Saturdays at 3:30 pm ET on The Sportsman Channel (DISH 395, DIRECTV 605) in the U.S. and Mondays at 1:30 PM ET on Wild TV in Canada.
Broadcast Schedule for MOJO TV on the Sportsman Channel:
Saturday – 3:30 PM ET
Thursday – 5:30 AM ET
Thursday – 11:30 AM ET
Like us on Facebook: https://www.facebook.com/MOJOOutdoorsTV
Follow Us on Twitter: https://twitter.com/MojoOutdoorsTV
Subscribe to our Youtube Channel: https://www.youtube.com/user/MOJOOutdoorsTV
Sign up for our Mailing List: http://bit.ly/mojo-email-signup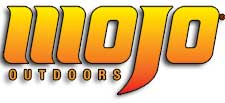 About MOJO Outdoors:
MOJO has long been recognized as the World Leader in Motion Decoys and progressed as the leader in All Decoys. Today, MOJO is a company unsurpassed in bringing a wide variety of innovative outdoor products to the market that revolutionizes the outdoor experience.
See more at http://www.mojooutdoors.com.