Encourages Museum Supporters to Purchase Commemorative Coins This Holiday Season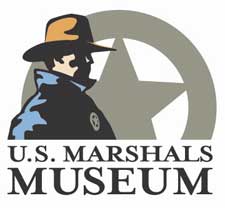 Fort Smith, AR -(AmmoLand.com)-
Before sales conclude at the end of 2015, coins can be purchased through the museum's website or at the Walmart on Zero Street in Fort Smith and Liberty Drive in Greenwood. For every coin purchased, the museum will receive a portion of the sale in the form a surcharge.
"This is a great time to purchase U.S. Marshals Service 225th Anniversary Commemorative Coins," said Jim Dunn, president and CEO of the U.S. Marshals Museum. "I can think of no better gift for family and friends than a set of these beautiful coins. 'Give the Gift of Legacy' this holiday season and be a part of building the U.S. Marshals Museum in Fort Smith." 
This summer, the U.S. Marshals Museum and Walmart teamed up to sell the silver dollar commemorative coin. Available at the Walmart in Fort Smith and Greenwood, this coin highlights the legendary role the U.S. Marshals Service played in the American West. On its reverse side, it depicts a frontier U.S. Marshal holding a "Wanted in Fort Smith" poster. The obverse depicts a U.S. Marshals Service star and the silhouettes of deputies on horseback pursuing a fugitive. The gold, silver and clad coins can also be purchased at usmarshalsmuseum.org/commemorative-coins.
Cox Media, Fort Smith Radio Group and many others are helping the museum with its holiday commemorative coin promotion by airing "Give the Gift of Legacy" public serving announcements throughout November and December. The museum's PSA can be viewed here.
About the U.S. Marshals Museum:
The future U.S. Marshals Museum will be a national museum located on the riverfront in Fort Smith, Ark. Museum plans include three permanent exhibit galleries, a temporary exhibit gallery, the Samuel M. Sicard Hall of Honor and a National Learning Center. The museum will tell the more than 225 year story of the U.S. Marshals Service, the oldest law enforcement agency in the United States, and honor the sacrifice of marshals killed in the line of duty.
For more information, visit www.USMarshalsMuseum.org.