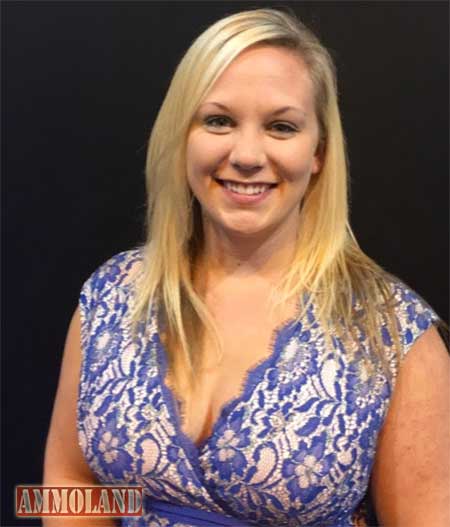 FORT WORTH, Texas – Hunting and combat tactical products leader XS Sight Systems has named Annie Foster its marketing manager. Foster will be responsible for building and maintaining a marketing plan to effectively achieve XS Sights' market penetration and growth objectives.
"Annie brings a wide range of knowledge to the XS team, including the understanding of lean manufacturing, customer service, media relations, sales and more," says XS Sight Systems CFO Kellie Brunn.

"Her background in the hunting and shooting sports industry will be instrumental in continuing to build the XS Sights brand."
Foster comes from Bold Ideas Texas, most noted for holding the official Colt license of the world renowned Colt Competition Rifle. Her involvement was instrumental to the success of the Colt program from the products genesis to its delivery. Additionally, her marketing and manufacturing background will help create brand awareness and product knowledge to aid the sales efforts and create more market demand.
In addition to Foster's professional career, she has also been competing in 3-Gun matches across the nation for the past four years.
"I am looking forward to playing an instrumental role with XS Sights to help create more brand awareness and product knowledge to aid the sales efforts and create more market demand," said Foster. "I'm honored to be a part of the XS family."
XS Sight Systems, headquartered in Fort Worth, TX, is the leader in precision manufacturing of practical hunting and combat effective tactical sights, lever rails, mounts, glass assault tools, and related products for U.S. civilian, law enforcement and military professionals. The company provides uncompromising quality in manufacturing via precision machining using state of the art multi axis CNC equipment. Its 100% American-made products are ideal for conceal carry, personal and home defense, hunting, military and law enforcement, 3-Gun and competitive shooting.
For more information about XS Sight Systems, visit www.xssights.com/ or call 888.744.4880.