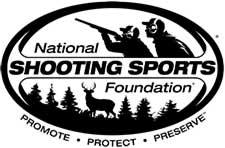 NEWTOWN, Conn – -(Ammoland.com)- Any Democrat running for office hitherto inclined to independent thinking on the issue of firearms and public safety can expect intense pressure to fall into line as pro-gun control, POLITICO reports, as divisions open up within the party in states including Ohio and Florida.
Scrutiny on this issue from the left wing of the party follows Hillary Clinton's embrace of gun control as a presidential campaign issue.
Historically, the party allowed moderate members leeway on gun-related votes, understanding that swing- district Democrats needed the space to survive at the polls.
In another sign that the issue will be pressed relentlessly, the Bloomberg-funded Everytown for Gun Safety purchased air time in some markets during this week's Republican Presidential candidate debate to run a TV ad touting a role for the terrorist watch list in gun control.
National Shooting Sports Foundation has been active in the media countering this appealing sounding, but misleading narrative. We can expect more, much more in 2016.
About NSSF  The National Shooting Sports Foundation is the trade association for the firearms industry. Its mission is to promote, protect and preserve hunting and the shooting sports. Formed in 1961, NSSF has a membership of more than 6,000 manufacturers, distributors, firearms retailers, shooting ranges, sportsmen's organizations and publishers. For more information, log on to www.nssf.org.