By Rob Morse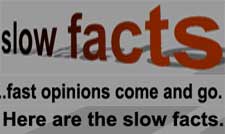 Louisiana- (Ammoland.com)- Some California gun shops reported sales were up by over 400 percent the last several weeks.  Other shops described a change in the type of customers entering their stores.  An unusual number were new customers.  They estimated 30 to 40 percent of their customers were first time gun buyers.  These new gun buyers were also different in another important way.  They did not want to buy their gun and put it on a shelf "just in case".  These recent gun buyers immediately asked about firearms training.  I imagine, but could not confirm, that gun shops with a shooting range and classrooms saw a larger surge in sales compared to the shops who did not.
These customers wanted a gun for serious self-defense, and they wanted it now.
I wondered if this reaction was unique to California in general and to the area near the recent muslim terrorist attack in San Bernardino in particular.  What is the first thing a shopper would do if they were not familiar with firearms?
Here is the relative frequency of google searches for the term gun shop.  Note that the search rate is quite high today, but the trend has been growing for the last month.  The rate has not reached the frequency we saw after the Sandy Hook murders and when Barack Obama was elected for a second term at the end of 2012 and the start of 2013.  Not yet.
Now look at the search frequency for the terms gun shop near me.  The searches were not uniform across the country.  They were stronger in Texas and California.  That is consistent with the recent muslim attacks in those states. 
Here is the trend line for the term shooting range near me.  That trend looks similar.  People typing in that search term were more widely spread across the country.
Now that a potential firearms owner has found a gun shop, he might search for a handgun safety course.  There was a recent increase in the number of people looking for firearms training.  The interest is close to what we saw in at the end of 2012 and the start of 2013.
A new gun owner would also look for information about concealed carry licenses.  Wouldn't you know it, but the rate of those searches has set an all time high.  This is consistent with new firearms owners looking for a place to buy their firearm, get training, and get their carry permits.

I have only one thing to say to these new gun owners.
Welcome to the gun culture.
~_~_
About Rob Morse: Rob writes about gun rights at Ammoland, at Clash Daily and on his SlowFacts blog. He co-hosts the Polite Society Podcast. He is also an NRA pistol instructor and combat handgun competitor.