By Ashley Brugnone, CMP Writer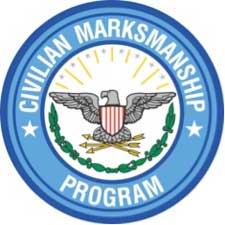 Camp Perry, OH -(AmmoLand.com)- The Civilian Marksmanship Program's (CMP) 10th annual Camp Perry Open is set to fire on Jan. 15-17, 2016, at the Gary Anderson CMP Competition Center in Ohio.
Some of the best marksmen in the country – including members of the Army Marksmanship Unit and the USA Shooting team – will be competing at this highly anticipated air rifle and air pistol event.
Matches to be fired during the competition include the Men's and Women's 60 Shot Air Rifle and Pistol matches and the 3×20 Junior Air Rifle individual and team events. Informal awards ceremonies will follow both the 3×20 and the 60 Shot Matches each day. For anyone wanting to learn more on how to improve his or her marksmanship skills, an optional clinic will also be held at the conclusion of the always popular Super Finals.
The Super Finals, which is arguably the highlight of the Camp Perry Open and sets it apart from other matches, breaks from the traditionally quiet finals administered during marksmanship events. Loud music, noisemakers and unruly spectators playfully try to distract the competitors at an attempt to break their concentration on the firing line.
Guests who have never seen the Super Finals are encouraged to attend and be a part of the fun by being as LOUD as possible! This year's Super Finals will be fired on Saturday, January 16 2016.
Join us for one of our most exciting events of the year at the Camp Perry Open! Visitors are welcome into the range to observe at any time during the match – with free admission. Registration will continue until the start of each event, with competition open to athletes of all ages and experience levels.
The Gary Anderson CMP Competition Center at Camp Perry includes an open reception and common area, fully equipped classrooms, projection screens and flat-screen television sets, as well as authentic Olympic memorabilia and other notable items from the outstanding career of the most decorated marksmen athlete in U.S. history, Gary Anderson. Connected to the new expansion is the existing 80-point air gun range, with 10-meter firing points – each equipped with state-of-the-art electronic targets to accommodate air rifle, air pistol or National Match Air Rifle shooting. Open public shooting is held every Tuesday and Thursday evening – visit http://thecmp.org/air/cmp-competition-centers/open-public-shooting/ for more information.
For more information about the CMP and its programs, log onto www.TheCMP.org for more information and program descriptions.
About The Civilian Marksmanship Program (CMP):
The Civilian Marksmanship Program (CMP) is a national organization dedicated to training and educating U. S. citizens in responsible uses of firearms and airguns through gun safety training, marksmanship training and competitions. The CMP is a federally chartered 501(c)(3) corporation that places its highest priority on serving youth through gun safety and marksmanship activities that encourage personal growth and build life skills.
For more information, please visit www.TheCMP.org.