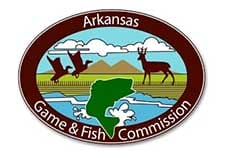 Arkansas -(Ammoland.com)- When the second segment of waterfowl season opens Saturday, Dec. 10, hunters will take to the water in search of mallards and memories.
They may be harboring a few stowaways that can leave a lasting mark on Arkansas waters. Invasive plants and other exotic species can hitch rides on duck boats and waterfowl hunting equipment, spreading to new areas and destroying wildlife habitat.
Jimmy Barnett, aquatic nuisance species coordinator for the Arkansas Game and Fish Commission, says the nomadic habits of ducks and duck hunters can make the perfect distribution system for unwanted exotic species.
"When rivers begin to flood, ducks move around to access new food sources and hunters follow," Barnett said. "Anything they carry and use in the water could be a pathway for invasive species like zebra mussels and exotic vegetation."
Hunters can help prevent the spread of aquatic nuisance species by following the three-step process of clean, drain and dry anytime they move to new water:
Clean all equipment – Remove all plants and pieces of vegetation, seeds and mud off your waders, decoys, boat, truck, blind and trailer.
Drain your boat – Remove the drain plug from your boat when you leave the water.
Dry – Let all gear dry for at least five days before visiting new waters. If drying is not an option, spray all equipment with a high-pressure hose or hot water.
According to the Wildlife Forever, invasive species, such a zebra mussels and water hyacinth, cost Americans more than $137 billion each year. They outcompete native species, wiping out important fish and wildlife habitat. They can grow so densely that they can block access to prime hunting and fishing areas, destroy hunting and fishing equipment and wreak havoc on the internal workings of hydroelectric dams and water-pumping facilities.
Visit www.cleandraindry.org for more information about invasive species and what hunters can do to help.