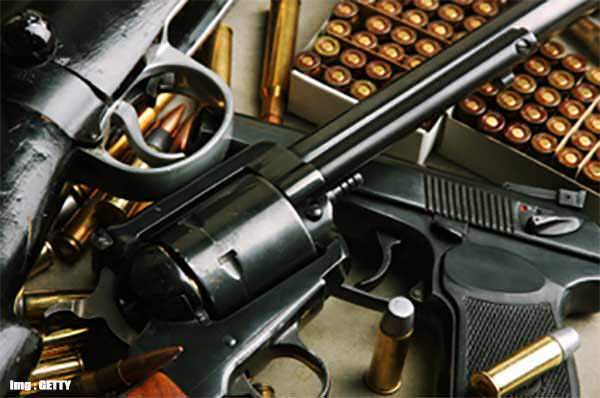 Washington, DC -(Ammoland.com)- Officials from the Bureau of Alcohol, Tobacco, Firearms and Explosives (ATF) has advised Reeves & Dola that the agency is now requiring licensed dealers who regularly import firearms on behalf of customers to obtain a Type 08 federal firearms license (FFL) as an importer.
This is a significant change in policy that will require dealers to obtain an importer's license and to mark the firearms they import with their name, city, and state.
Background – GCA Requirements for Persons Engaged in Business of Importing
The Gun Control Act of 1968 (GCA) requires persons "engaged in the business" of importing firearms to obtain a license as an importer. The term "engaged in the business" as applied to importers is defined in 18 U.S.C. 921(a)(21)(E) as follows:
"…as applied to an importer of firearms, a person who devotes time, attention, and labor to importing firearms as a regular course of trade or business with the principal objective of livelihood and profit through the sale or distribution of the firearms imported;…"
Persons engaged in the business of importing firearms must comply with all marking requirements specified in ATF regulations, and also register with ATF for a fee pursuant to the Arms Export Control Act.
Historically, from 1968 until the recent change in policy, licensed dealers who occasionally imported firearms on behalf of a specific customer were able to obtain ATF approval on a Form 6 permanent import permit without also becoming a licensed importer. This policy is set forth in multiple ATF publications: (1) ATF Guidebook – Importation and Verification of Firearms, Ammunition, and Implements of War in the section "Policies and Procedures," page 3, paragraph 5 (last visited 12-29-15); (2) the Federal Firearms Regulations Reference Guide, ATF Pub. 5300.4, Question M1, pg. 208 (last visited 12-29-15); and (3) question and answer posted on ATF's website (last visited 12-29-15).
In the past, ATF has not defined the term "occasionally" nor has it placed limitations on the quantity of firearms a dealer may import, as long as the dealer imports the firearms on behalf of a particular customer and is not engaged in the business of importing firearms for resale. Consequently, licensed dealers were able to import firearms on behalf of specific customers without obtaining the additional license, registration, and without having to mark such firearms with importer identification.
Recent ATF Guidance
ATF has confirmed that unless a licensed dealer's importations on behalf of customers are infrequent, the dealer must obtain a Type 08 license as an importer of firearms. ATF views a dealer's regular importations as fitting within the definition "engaged in the business," even when importations are undertaken on behalf of specific customers, because the dealer in fact engages in regular import activities through the distribution of firearms to their customers. According to ATF, a sale of the firearms is not required for the importer's license to be required. ATF also advised that dealers who import must mark the imported firearms in accordance with the law and regulations and must maintain records of importation as specified in the regulations.
The reason for ATF's change in policy is its concern that significant quantities of firearms have been imported into the United States without importer markings. The lack of such markings makes it difficult or impossible to trace diverted firearms or firearms recovered as crime guns. ATF has informed our office that it will post guidance on this new policy in the near future, although a specific date has not yet been communicated.
ATF officials have advised that the Firearms and Explosives Imports Branch will not deny import applications submitted by licensed dealers when it is clear the importations are on behalf of particular customers. However, the Branch will refer information concerning dealer importations to the appropriate ATF field division. It is important to note that Field Division personnel may then take steps to advise dealers that they must obtain an importer's license, register as an importer, and mark the firearms they import.
ATF officials also advised the agency will entertain requests for marking variances from importers who are bringing collector type firearms into the U.S. on behalf of a particular customer. ATF recognizes that applying importer markings to such firearms may affect their value and will consider alternatives to the importer markings specified in the regulations.
Marking variance requests must be submitted to the Firearms and Ammunition Technology Division at [email protected]
About Reeves & Dola:
Reeves & Dola is a Washington, DC law firm that specializes in helping clients navigate the highly regulated and complex world of manufacturing, sales and international trade of defense and commercial products. We have a deep understanding of the Federal regulatory process, and use our expertise in working with a variety of Federal agencies to assist our clients with their transactional and regulatory needs.
For more information, visit: www.ReevesDola.com.