The Field Archer Video Review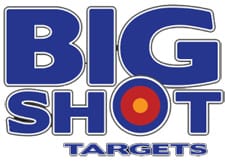 Downingtown, Pa. -(Ammoland.com)- According to The Field Archer Video Review, BIGshot Archery, LLC (www.bigshottargets.com), creator of the most innovative archery targets in the industry, has taken the sting out of Scorpyd's Extreme 440 crossbow with the all-new Extreme 500 Crossbow Target!
The Field Archer released a new video review this week demonstrating the stopping power of the BIGshot Extreme 500 Crossbow Target, the highest-speed rated archery target every produced.
In The Field Archer video review, the Extreme 500 stops Scorpyd's high-speed crossbow bolts dead in their tracks while still delivering unmatched, ultra-easy, two-finger arrow pull.
While the BIGshot Extreme 500 was designed specifically to handle today's fastest crossbows and tomorrow's new breed of air-bows, it's also perfectly suited for compound and traditional bow shooting.
The Field Archer's glowing product review is the first published for the archery industry's only 500-fps target and highlights some of the same fit, form and function features that many believe have become a staple of world-class BIGshot Archery quality.
Take a moment to watch The Field Archer's review of BIGshot Archery's Extreme 500 Crossbow Target:
About BIGshot Archery:
BIGshot Archery, producer of archery and bowhunting's most innovative personal and industrial-strength target systems, was founded in 2003 with a simple vision – to provide quality targets that solve real problems for archers, bowhunters, archery clubs and ranges. From recreational, hunting and professional shooter targets, to game-changing, patent pending, interactive hunt simulators and video systems, BIGshot Archery has revolutionized the way you compete, the way you practice and the way you prepare for your next bowhunting adventure.
For more information about BIGshot Archery, please visit www.bigshottargets.com.