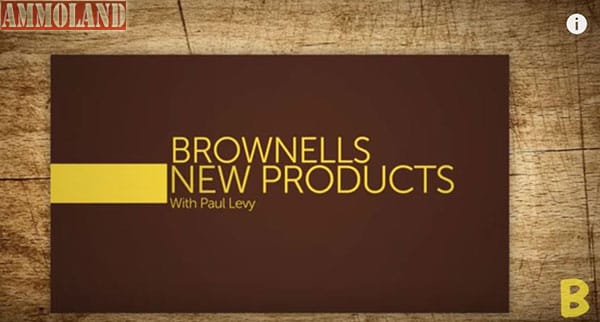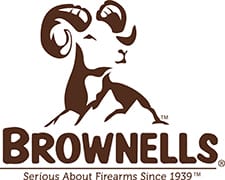 Grinnell, IA -(AmmoLand.com)- Learn about the hottest new Brownells products from the best brands at the New Product Center.
Hosted by Merchandise Manager Paul Levy, the videos review what's new, and remain at the New Product Center page for several weeks. Then the videos are archived on the Brownells YouTube channel, and are accessible at any time.
Products featured in this week's video include:
1. Brownells B-TAC AR-15 5.56 Barrels. These barrels are made from 4150V steel and have a black Nitride finish that resists wear, gives good lubricity and makes them easy to clean. They accept .750″ gas blocks, not included, and have standard ½-28 muzzle threads. The 16″ version has a mid-length gas system, 1-7″ twist rifling and a SOCOM profile. The 10.5″ version has a carbine gas system, 1-9″ twist rifling and an M4 profile.
Brownells B-TAC 16″ 5.56 Barrel, #080-001-266. $105.99 retail.
Brownells B-TAC 10.5″ 5.56 Barrel, #080-001-267. $105.99 retail.
2. Brownells B-TAC AR-15 .300 Blackout Barrels. These .300 Blackout barrels give many of the same great benefits as the B-TAC barrels in 5.56. Both have 5/8-24 muzzle threads for .30 caliber muzzle devices, and have 1-8″ twist rates to stabilize both super- and sub-sonic .300 Blackout  loads. Available in 16″ length with carbine gas system, or 10.5″ with pistol gas system.
Brownells B-TAC 16″ .300 Blackout Barrel, #080-001-268. $105.99 retail.
Brownells B-Tac 10.5″ .300 Blackout Barrel, #080-001-269. $105.99 retail.
3. Magpul AK/AKM PMAG M3 30-rd Magazine. Lightweight, polymer magazines fit into 7.62×39 Kalashnikov-style rifles and give reliable, consistent feeding. M3 magazine has steel-reinforced locking lugs on both front and back for long service life. Floorplate removes for easy cleaning and maintenance and low-friction follower gives smooth operation.
Magpul AK/AKM PMAG M3, Black, #100-016-594. $25.60 retail.
Magpul AK/AKM PMAG M3, Sand, #100-016-595. $25.60 retail.
4. XS Sight Systems Armorer's Block For AR Platforms (#006-000-200). Machined aluminum block fits into a vise and accepts upper receivers from standard AR-15s, as well as AR-10, SR25 and DPMS Gen II .308 rifles to help make work, maintenance or rifle building convenient. Comes with two pins with easy-pull rings to help keep upper secure. Block has "FRONT" marking to help instantly orient the upper correctly. Thick aluminum construction won't flex in the vise, and stands up to years of use. $75.00 retail.
About Brownells:
Serious About Firearms Since 1939, Brownells is the world's leading source for gun parts and accessories, ammunition, gunsmithing tools, survival gear and archery. With a large selection of both common and hard-to-find items, and an extensive collection of videos, articles, and gun schematics, Brownells is the expert for everything shooting-related. Committed to maintaining our great traditions, Brownells has more, does more and knows more – and guarantees it all, Forever. Stay up-to-date with Brownells on YouTube, Facebook, Twitter and Instagram.
For more information or to place an order, call 800-741-0015 or visit www.Brownells.com.