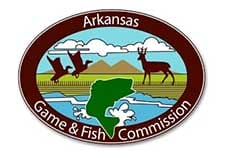 Arkansas -(Ammoland.com)- The Arkansas Game and Fish Commission's Education Division is implementing two new programs on beginning Jan. 1, 2016.
The programs will change how people register for hunter, boating and bowhunter education classes as well as testing and replacement cards. The changes are designed to enhance scheduling efficiency, improve customer service and reduce administrative requirements.
The Event Manager Program is a web-based application that will allow instructors to schedule events, record the results and transfer the data electronically. The public can easily search, find and register for classes using a smartphone, tablet or computer. The AGFC will provide a link to the web-site or customers can go directly to https://register-ed.com to find scheduled classes in Arkansas.
Certification Manager is a web-based application that centralizes AGFC certification data in one location. Once an instructor grades the test and records the data, it is transmitted electronically to the vendor who will process and mail the card to the successful student. The estimated turn-around time is seven days compared to the current 30 days.
The initial card will be sent to the student at no charge. Customers will be able to visit https://ILostMyCard.com, to update their personal information or order a replacement card. Replacement cards are $10.00 and the customer will get a temporary certificate via email that includes their hunter identification number. Replacement cards will no longer be available at AGFC offices or nature centers.