Public Lands Bird Hunt Sponsored by First Lite, Traeger Aims to Elevate Conservation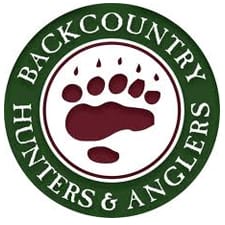 -(Ammoland.com)- Missoula, MT – To spotlight the importance of public lands and waters and sportsmen's ability to access them, a team of intrepid hunters, the "Beak Seekers," recently journeyed to some of the best habitat in the West in search of adventure and birds.
A series of blog posts chronicling their experiences, both highs and lows, launches this week. A three-part giveaway hosted on social media offers entrants the chance to win great outdoor gear.
Sponsored by First Lite Performance Hunting and Traeger Grills, the "Beak Seekers" first annual upland hunt promotes the work of Backcountry Hunters & Anglers and raises awareness of threats to America's public lands. In November, members of the First Lite team traveled to Montana and North Dakota to hunt upland birds and waterfowl – and meet with individuals working to conserve these areas and uphold the public's ability to access them.
For First Lite, whose mission is to provide the most demanding hunter with the best in apparel and accessories, the Beak Seekers hunt provides a forum for highlighting key issues for U.S. sportsmen – and groups like BHA that are engaged in addressing those issues.
"First Lite is committed to growing and protecting public access to hunting and fishing," said Ross Copperman, First Lite VP of sales. "Without organizations like Backcountry Hunters & Anglers, sportsmen and conservationists would undoubtedly find themselves in a very lonely and exclusionary place with very little future for passing on their passions."
Denny Bruce, global EVP of sales, product and marketing for Traeger, agreed.
"Traeger is proud to support BHA's effort to protect and develop access to public hunting land, ensuring that our passion for the outdoors can be handed down to the next generation."
Ongoing efforts to transfer or sell federal public lands, increasing barriers to the public's ability to access public lands, and "landlocked" public lands that are surrounded by private lands and impossible to access are just a few of the threats that BHA is working to resolve.
"America's public lands provide unmatched opportunities to hunt, fish and otherwise enjoy the outdoors," said BHA President and CEO Land Tawney. "They are part of our shared legacy as citizens and sportsmen and one of our most valuable public assets. Yet they are under continued assault by interests who would see this legacy undermined and destroyed.

"The commitment by First Lite and Traeger not only to build awareness of these threats but to reduce them is invaluable and humbling," Tawney continued. "Sportsmen are lucky to have influential allies like these on our team who put their money where their mouth is and provide a place for their customers and our heritage to thrive."
The adventures – including sweet successes and bitter disappointments – of the Beak Seekers can be read on the BHA Blog. Three days of gear and product giveaways accompany the blog posts. Check out Tuesday's giveaway on First Lite's Instagram page. Enter Wednesday's giveaway via BHA's Facebook page. Enter Thursday's giveaway by joining Traeger's email list.
Traeger Grills manufactures commercial and residential cooking and smoking wood pellet grills. Visit the Traeger website to learn more, shop and find great recipes.
Since 2007 First Lite has been dedicated to building the most advanced hunting gear on the market, manufactured from the finest in performance fabrics and materials. First Lite's complete layering system has quickly become the benchmark in performance hunting. Learn more.