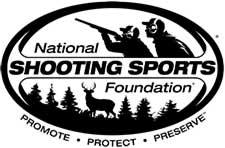 NEWTOWN, Conn – -(Ammoland.com)- The National Instant Criminal Background Check System (NICS) reports that it processed 185,345 transactions on Nov. 27 2015, Black Friday, making the day the highest Black Friday ever.
And the highest day in National Instant Criminal Background Check System history!
The highest previous day was Dec. 21, 2012 with 177,170 background checks.
For the entire Nov. 26-29 2015 four-day Black Friday period 368,774 checks were completed, a 9.9 percent increase over the 335,555 checks conducted over the corresponding 2014 4-day period.
It should be noted that these statistics represent the number of firearm background checks initiated through the National Instant Criminal Background Check System.
They do not represent the number of firearms sold, but are a leading indicator. Based on varying state laws and purchase scenarios, a one-to-one correlation cannot be made between a firearm background check and a firearm sale.
About NSSF  The National Shooting Sports Foundation is the trade association for the firearms industry. Its mission is to promote, protect and preserve hunting and the shooting sports. Formed in 1961, NSSF has a membership of more than 6,000 manufacturers, distributors, firearms retailers, shooting ranges, sportsmen's organizations and publishers. For more information, log on to www.nssf.org.