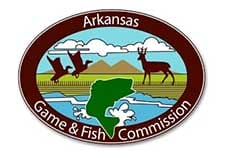 Arkansas -(Ammoland.com)- High water on the White, Cache, St. Francis and Black rivers has forced the Arkansas Game and Fish Commission to temporarily close deer season in portions of eastern Arkansas.
According to Cory Gray, deer program coordinator for the AGFC, many areas susceptible to wide-scale flooding offer excellent habitat and large deer populations. When water forces them to leave their normal range, they can become concentrated and vulnerable to overharvest.
"The primary intent of closing flood prone regions is to protect those deer displaced by floods," said Gray. "These closed zones not only include land that is flooded, but also high ground that serves as sanctuaries from the rising water."
Flood-prone regions not only include public hunting land, but also private land within those zones.
The closure only applies to deer hunting.
"The AGFC conducted a statistically valid hunter survey in 2014 to gauge people's opinions on flood-prone regions," said Gray. "It showed 79 percent of hunters who hunted in these regions were in favor of flood-prone zone management."
A description of all flood-prone regions and criteria for closures are available on pages 56-57 of the 2015-16 Arkansas Hunting Guidebook. Visit www.agfc.com or call the AGFC's Wildlife Information Hotline at 800-440-1477 for the status of all flood-prone regions, updated each day at 3.p.m.