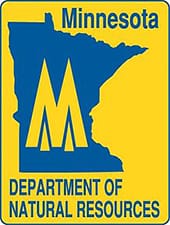 St. Paul, MN -(AmmoLand.com)- The Minnesota Department of Natural Resources has awarded 44 conservation grants to various organizations and entities for restoring, enhancing and protecting habitat in Minnesota.
This latest round of habitat funding comes from the agency's Conservation Partners Legacy (CPL) grant program. Now in its seventh year, the program has awarded over $35 million to nonprofit organizations and government entities for conservation projects.
The DNR recently received a record-high $11.1 million in grant requests from 68 applicants during round one of the application cycle. The DNR has funded $5.7 million of these requests.
"We're happy to fund projects like these that improve fish and wildlife habitat in our state," said Jessica Lee, DNR conservation grants coordinator. "Conservation groups and others are encouraged to continue planning projects in coming months so they can apply when funds are again available."
The DNR's CPL program provides grants ranging from $5,000 to $400,000 to conservation nonprofit organizations and government to help fund projects to restore, enhance or protect fish and wildlife habitat in Minnesota.
The Lessard-Sams Outdoor Heritage Council recommended the grant program, which was approved by the Minnesota Legislature and has been in place since 2009. Funding has been provided annually from the Outdoor Heritage Fund, which is part of the Clean Water, Land and Legacy Amendment and funded by a voter-approved statewide sales tax of three-eighths of 1 percent.
Round one of the proposals for fiscal year 2016 included the traditional grant cycle, the metro grant cycle and the expedited grant cycle. The metro grant cycle will open for round two applications beginning Monday, Dec. 14. The expedited cycle for standard types of projects is open continuously and will have up to five rounds depending on available funds, with the maximum grant award being $50,000.
More information on the program's grant cycles, and a complete list of the most recent grant applications and past awarded projects are on the DNR website at www.mndnr.gov/cpl.
About Minnesota Department of Natural Resources:
The mission of the Minnesota Department of Natural Resources (MNDNR) is to work with citizens to conserve and manage the state's natural resources, to provide outdoor recreation opportunities, and to provide for commercial uses of natural resources in a way that creates a sustainable quality of life.
For more information, visit: www.dnr.state.mn.us.