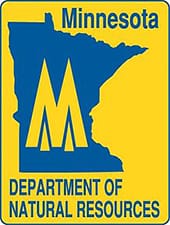 Minnesota  -(Ammoland.com)-  The Minnesota Department of Natural Resources has extended the deadline for comment on a new elk management plan from Sunday, Dec. 27, to Friday, Jan. 22, to give people more time to weigh in.
The draft elk management plan for 2016-2020 addresses elk population goals, elk-landowner conflicts and opportunities to hunt and view elk in northwestern Minnesota where three herds totaling an estimated 130 animals roam.
"The goal of the draft elk management plan is to maintain a healthy elk population that offers recreational and economic opportunities to citizens of the state," said John Williams, DNR northwest region wildlife manager. "To provide these opportunities, the DNR must also address conflicts between elk and landowners."
After reviewing the draft plan comments may be submitted online at www.mndnr.gov/elk or via electronic or postal mail.
Email comments, including name and address, to [email protected] Send comments via postal mail to: Elk Comments, DNR Wildlife, 2115 Birchmont Beach Rd. NE, Bemidji, MN, 56601.
For more on elk management in Minnesota, visit www.mndnr.gov/elk.