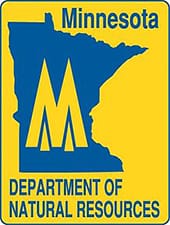 St. Paul, MN -(AmmoLand.com)- The Minnesota Department of Natural Resources is accepting grant proposals to use volunteers to improve community forests through work such as planting, pruning and watering trees.
The Improving Community Forests Through Citizen Engagement program provides grants of up to $50,000 to cities, towns, counties and nongovernment organizations to engage volunteers in improving their community forests. About 8 to 12 grants will be awarded. A 25 percent match is required, of which 50 percent can be in-kind contributions.
"These grants will fund model programs for how Minnesota's cities and towns can mobilize citizen volunteers to help protect and improve Minnesota's community forests," said Ken Holman, DNR community forestry program coordinator.
Project partners from the DNR, University of Minnesota, Conservation Corps of Minnesota & Iowa, Tree Trust and HandsOn Twin Cities will work closely with applicants to develop their grant proposal including assistance with identifying program activities, goals and project outcomes.
Grant funds can be used to conduct activities such as:
Recruiting and training citizen volunteers.
Updating or developing tree inventories.
Developing a citywide community forestry plan.
Creating gravel beds to help grow tree roots.
Planting, pruning and watering trees.
Conducting early detection of tree pests.
Applications must be postmarked on or before Monday, Feb. 8. Visit mndnr.gov/cfgrant/index.html for more information. Funding for this project was provided by the Minnesota Environment and Natural Resources Trust Fund as recommended by the Legislative‐Citizen Commission on Minnesota Resources.
The trust fund is a permanent fund constitutionally established by Minnesotans to assist in the protection, conservation, preservation and enhancement of the state's air, water, land, fish, wildlife and other natural resources.
About Minnesota Department of Natural Resources:
The mission of the Minnesota Department of Natural Resources (MNDNR) is to work with citizens to conserve and manage the state's natural resources, to provide outdoor recreation opportunities, and to provide for commercial uses of natural resources in a way that creates a sustainable quality of life.
For more information, visit: www.dnr.state.mn.us.