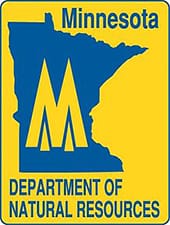 St. Paul, MN -(AmmoLand.com)- The Minnesota Department of Natural Resources received the Forest Stewardship Council (FSC) Leadership Award for excellence for its commitment to responsible forest management.
Responsibly-managed forests store carbon, protect water quality, provide wildlife habitat and support local economies.
"The DNR is honored to receive this award," said Forrest Boe, DNR Forestry Director. "We are dedicated to growing healthy and productive forests now and into the future."
The DNR is a pioneer in forest certification, becoming the first state in the U.S. to certify state forest lands under the FSC in 1997. The DNR received the FSC Leadership Award for being an early adopter and for managing the largest FSC-certified forest in the United States at nearly 5 million acres.
To maintain FSC certification, the DNR is audited annually by an independent, third-party to determine if forest management standards set by FSC are met. There are 10 principles and 192 indicators of responsible management including: developing forest management plans; protecting rare, threatened or endangered animals and plants; and protecting soil and water quality.
"The award winners have taken their responsibility to manage and protect forests seriously," said Corey Brinkema, president of the Forest Stewardship Council US. "By building a market for FSC products, the award winners show we can conserve forests, even as we use forest products in our daily lives," he said.
Thirty percent of Minnesota's wood fiber comes from DNR-managed forest lands — all of it FSC certified. Wood certified as FSC is used to create a variety of products from paper to lumber that receive the globally recognized FSC label.
Minnesota's forest products industry supports over 63,000 jobs with a $3.2 billion dollar annual payroll. Mark Jacobs, Aitkin County land commissioner, was also recognized by the FSC for nearly 30 years of leadership in promoting certification to protect forest values and Minnesota's rural economies.
Visit www.mndnr.gov/forestry/certification for more information on the DNR's forest certification program.
About Minnesota Department of Natural Resources:
The mission of the Minnesota Department of Natural Resources (MNDNR) is to work with citizens to conserve and manage the state's natural resources, to provide outdoor recreation opportunities, and to provide for commercial uses of natural resources in a way that creates a sustainable quality of life.
For more information, visit: www.dnr.state.mn.us.