Read AmmoLand's recent Mossberg MVP LR-T Tactical Rifle review.

Manasquan, NJ – -(Ammoland.com)- New and existing subscribers to the AmmoLand Shooting Sports Newswire emails will ALL be eligible to win an exciting Mossberg MVP LR-T Tactical Rifle. One Lucky AmmoLand Subscriber Will Win This Gun!
AmmoLand Shooting Sports News and O.F. Mossberg & Sons are giving away a $1000.00 Mossberg MVP LR-T Tactical Rifle to one lucky email subscriber and that could be you.
The Mossberg MVP LR-T Tactical bolt-action rifle accepts readily available and inexpensive AR magazines. Though originally named after its quarry, the Mossberg Varmint Predator (MVP) rifle line of rifles has now expanded rapidly to include both hunting and tactical models with many that are equally at home in the field or on the range.
Mossberg MVP LR-T Tactical Rifle FEATURES:
Patent-pending MVP design.
Accepts standard accepts standard AR-style magazines.
All models feature the and patented LBA user adjustable trigger system.
Caliber 223 Remington/ 5.56 NATO.
Capacity 11
Barrel Type Med. Bull, Threaded
Barrel Length 16.25
Sight Rifle Sights/Picatinny Rail
Scope N/A
Twist 1:10
LOP Type Fixed
LOP 13.25
Barrel Finish Matte Blued
Stock Finish Green Textured – Adj Comb
Weight 7.5
Length 35.75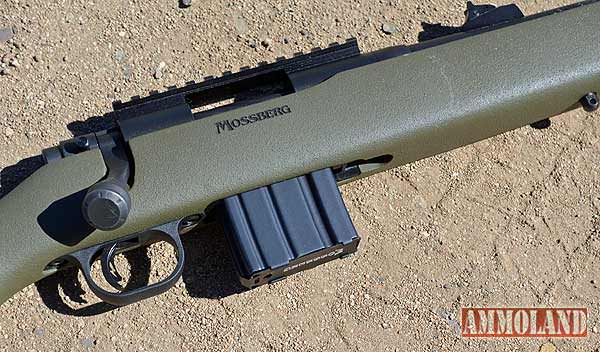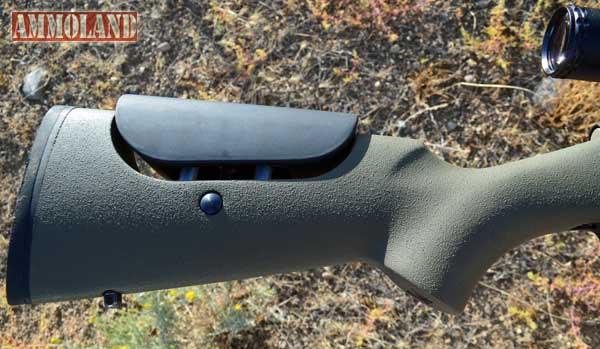 But you can't win it if your not in it!
How Do I Enter?
The giveaway enter dates runs from December 15th, 2015 to January 31th 2016 with the winner drawn on February 1,  2016.
Everyone who signs up, or is an existing subscriber, to the AmmoLand Shooting Sports News daily & monthly emails is eligible to win.
Eligible Winners, must be 18 years of age, a legal resident of the United States and be lawfully eligible under local, state and federal rules to accept the transfer of firearms through a licensed Federal Firearms License. NOTE: Residents DC, CT, IL (Cook County only) and NY may not be eligible to win. Take your complaints up with your local anti gun lawmakers.
No monetary compensation or substitution for ineligible winners. You are just out of luck.
Do you get our daily email? Then your already entered. Do you need to sign up? Then you can do so at the link/box that follows : Sign up for Ammoland in your Inbox!
---
UPDATE: The lucky winner of the Mossberg MVP LR (Long Range) Rifle was AmmoLand reader David Boyd of Tarboro NC. Congratulations David on winning a very cool rifle.
---
About O.F. Mossberg & Sons, Inc.
Founded in 1919, O.F. Mossberg & Sons, Inc. is the oldest family-owned firearms manufacturer in America, and is the largest pump-action shotgun manufacturer in the world. Leading the way with over 100 design and utility patents to its credit, and standing as the first ISO 9001 Certified long-gun manufacturer, Mossberg is considered to be one of the most innovative firearms manufacturers in U.S. History.
For more information on commercial, special purpose, law enforcement and military shotguns, rifles and accessories, please visit their website at www.mossberg.com.
About AmmoLand.com – Shooting Sports News
Ammoland.com is the web's leading Shooting Sports News Service for the Ammunition, Firearms, Shooting, Hunting and Conservation communities. AmmoLand has a FREE Shooting Sports News Service that is seen by 10,000's of Ammunition, Shooting and Pro Firearms enthusiast every day. Visit them at www.AmmoLand.com