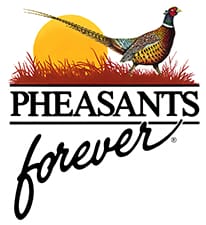 St. Paul, Minn. – -(Ammoland.com)- Pheasants Forever and Quail Forever announce Bill Webb of Ellerbe, North Carolina, has been elected to the organization's National Board of Directors.
Webb is the current owner of The Webb Farm, a 1,200-acre commercial quail hunting operation in Ellerbe, and also serves as an attorney and partner at the law office of Kitchin, Neal, Webb, Webb & Futrell, P.A., Attorneys and Counselors at Law. He joins Pheasants Forever's 18-member board, which meets quarterly and oversees the operations of Pheasants Forever, Inc. and Quail Forever.
"I'm very excited to join the Pheasants Forever and Quail Forever team," stated Webb, "So much good work has been accomplished by the organization, yet there is much left to do. I pledge to apply my personal experience in business and conservation for the good of the organization and upland bird species."
Bill Webb and his family have a long history of commitment to wildlife habitat conservation since the Webb Farm was established in 1906. Complementing this passion, Webb has enrolled 115 acres of the Webb Farm into a conservation easement, permanently protecting the parcel for wildlife and future generations of the Webb family. In 2004, the North Carolina Wildlife Resources Commission honored Webb by naming him as the state's Small Game Conservationist of the Year. Later, through Webb's ongoing leadership and unparalleled commitment to wildlife, the Webb Farm was named North Carolina's Conservation Business of the Year at the North Carolina Wildlife Federation Annual Banquet in September 2014.
"Bill Webb brings a diverse background to our organization and represents the core of our membership – a devoted upland bird hunter and conservationist who is committed to our local mission," stated Howard K. Vincent, President and CEO of Pheasants Forever and Quail Forever. "I look forward to his ideas and participation with the National Board of Directors as we steer the organization towards greater conservation achievements for pheasants, quail, and other wildlife."
Webb will serve as a critical addition to the National Board of Directors while representing Pheasants Forever, including its sister organization, Quail Forever. With a vast amount of knowledge and experience in the historic range of bobwhite quail, Webb's leadership may contribute to the growth of Quail Forever membership which recently surpassed an all-time high of 15,000 members over the course of the organization's recent 10th anniversary.
Webb and his wife, Debbie, have five children. In addition to Webb being an avid fly fisherman, the family also owns 36 pointing dogs and enjoys outdoor sports, hunting, and spending time together on the farm.
About Pheasants Forever
Pheasants Forever, including its quail conservation division, Quail Forever, is the nation's largest nonprofit organization dedicated to upland habitat conservation. Pheasants Forever and Quail Forever have more than 140,000 members and 700 local chapters across the United States and Canada. Chapters are empowered to determine how 100 percent of their locally raised conservation funds are spent, the only national conservation organization that operates through this truly grassroots structure. Since creation in 1982, Pheasants Forever has spent $577 million on 489,000 habitat projects benefiting 12 million acres nationwide.
Pheasants Forever is dedicated to the conservation of pheasants, quail and other wildlife through habitat improvements, public awareness, education and land management policies and programs.