Becky Davis to focus on wildlife habitat conservation in Central Wisconsin Grassland Conservation Area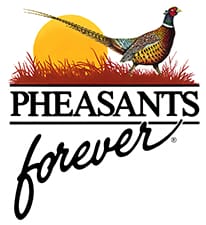 Wisconsin Rapids, WI -(AmmoLand.com)- Pheasants Forever in Wisconsin welcomes biologist, Becky Davis, as the newest addition to the state's Farm Bill Biologist Partnership.
Working in conjunction with the Wisconsin Department of Natural Resources (DNR) and USDA Natural Resources Conservation Service (NRCS), Davis will assist area landowners with voluntary conservation planning and wildlife habitat management projects in central Wisconsin.
"Wisconsin received over $51 million in Farm Bill money last year and Becky's position helps to convert those dollars to conservation practices on the ground that help private landowners improve wildlife habitat and water quality. We're thrilled to have Becky join the partnership," stated Greg Kidd, assistant state conservationist for easements with USDA's Natural Resources Conservation Service.

"Farm bill biologists play a critical role in connecting farmers and landowners with current voluntary conservation programs and best management practices for wildlife," stated Ryan Heiniger, Pheasants Forever's north region manager. "We're excited about the energy and passion Davis will bring to Wisconsin as she works to add new acres of prairie and habitat in one of Wisconsin's priority landscapes."
Based in Wisconsin Rapids, Davis is responsible for land management and technical assistance throughout 10 counties in the central region of the state. Her primary focus will include the Central Wisconsin Grassland Conservation Area – a critical landscape that expands over four important wildlife areas and provides wildlife habitat to a diverse community of grassland birds, including ring-necked pheasants, greater prairie chickens, and short-eared owls.
"I look forward to being part of a new team and working with Wisconsin landowners to promote wildlife habitat conservation," stated Davis. "This is a great opportunity to work in a unique part of the state to influence wildlife populations through the mission of Pheasants Forever and our local chapters."
Davis received her B.S. in Wildlife Biology, complemented by a minor in Conservation, from the University of Wisconsin – River Falls. Her former work experience includes a stint with the U.S. Fish and Wildlife Service as a range technician, and also completed a Great Lakes wetland monitoring project for the University of Windsor. More recently, Davis worked for the Wisconsin Department of Natural Resources managing the state's prairie seed farm.
"We're thrilled to have Becky join the team," said Tom Hauge, wildlife program director for the Wisconsin DNR. "We know that central Wisconsin farmers, ranchers, and other landowners are very interested in wildlife and they want to be good stewards of the habitat on their land. Becky's job will be to reach out to these folks and help them find funding, or provide the expert advice they need for conservation. We wish her the best of success in this important job."
Pheasants Forever's Farm Bill biologists in Wisconsin are a collaborative partnership among local chapters, the Wisconsin Department of Natural Resources, and USDA Natural Resources Conservation Service.
Davis officially started as a Pheasants Forever Farm Bill wildlife biologist on December 1, 2015, and can be contacted at [email protected]
Pheasants Forever in Wisconsin:
Wisconsin's 33 Pheasants Forever chapters account for nearly 10,000 members statewide. Those chapters have spent more than $10.6 million to complete 20,000 habitat projects since the first Wisconsin chapter was formed in 1985. Those projects have improved 145,000 acres for wildlife.
About Pheasants Forever:
Pheasants Forever, including its quail conservation division, Quail Forever, is the nation's largest nonprofit organization dedicated to upland habitat conservation. Pheasants Forever and Quail Forever have more than 140,000 members and 700 local chapters across the United States and Canada. Chapters are empowered to determine how 100 percent of their locally raised conservation funds are spent, the only national conservation organization that operates through this truly grassroots structure. Since creation in 1982, Pheasants Forever has spent $577 million on 489,000 habitat projects benefiting 12 million acres nationwide.
For more information, visit: www.PheasantsForever.org and www.QuailForever.org.