Charity Navigator ranks Pheasants Forever one of America's most efficient and ethical charity organizations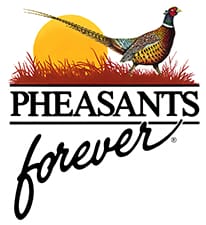 St. Paul, MN -(AmmoLand.com)- Pheasants Forever has been designated as an "exceptional" charity in America for fiscal year 2015 by Charity Navigator, the nation's largest charity evaluator.
Pheasants Forever received the designation, in part, by delivering on its mission of wildlife habitat conservation – spending $69.2 million to complete 15,190 wildlife habitat projects – improving more than 1.4 million acres for wildlife nationwide in the most efficient, open, and ethical means possible.
"As a membership-based, donor-supported organization, transparency drives our effectiveness," said Howard Vincent, Pheasants Forever and Quail Forever's president and CEO, "This recognition is yet another proof statement that our efficiency is tied to our habitat effect, and a strong reflection of our commitment to Pheasants Forever and Quail Forever volunteers and supporters nationwide."
For the fourth consecutive year, Pheasants Forever has been recognized with a 4-star rating from Charity Navigator. The wildlife habitat conservation organization is now categorized among a select group of American charities – just 9 percent – considered "exceptional" through this rating system. Charity Navigator Rating: Pheasants Forever
According to Charity Navigator, this accomplishment indicates Pheasants Forever adheres to good governance and other best practices, consistently executing its mission in a fiscally responsible way. Pheasants Forever's efficient use of resources continues to drive its effectiveness in delivering projects that benefit pheasants, quail and other wildlife. Since 1982, "The Habitat Organization" has spent $577 million on wildlife habitat projects and conservation education.
Those funds have translated to more than 489,000 habitat projects, benefiting more than 12 million acres for wildlife across the country.
About Pheasants Forever:
Pheasants Forever, including its quail conservation division, Quail Forever, is the nation's largest nonprofit organization dedicated to upland habitat conservation. Pheasants Forever and Quail Forever have more than 140,000 members and 700 local chapters across the United States and Canada. Chapters are empowered to determine how 100 percent of their locally raised conservation funds are spent, the only national conservation organization that operates through this truly grassroots structure. Since creation in 1982, Pheasants Forever has spent $577 million on 489,000 habitat projects benefiting 12 million acres nationwide.
For more information, visit: www.PheasantsForever.org and www.QuailForever.org.