First chapter established in the state to hold next meeting on December 22 in Plymouth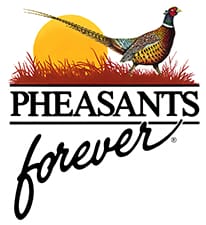 Plymouth, MA -(AmmoLand.com)- Pheasants Forever volunteers have expanded the organization's influence for wildlife habitat conservation with the first chapter start in the state of Massachusetts.
Officially known as the Southeast Massachusetts Chapter of Pheasants Forever, the local committee is focusing on the restoration of wild ringneck populations through habitat improvements, while also increasing female and youth hunter recruitment efforts in Plymouth, Barnstable, Dukes, and Nantucket counties.
"We're extremely lucky to have such a dedicated group of upland bird hunters and conservationists in Massachusetts," stated Glenn Bushee, newly elected president of the local chapter. "Our mission is to work with state agencies to make substantial habitat improvements aimed at restoring local populations of wild pheasants and quail. We also have several events planned for 2016 that will help introduce more youth and women to upland hunting and conservation right here in our local community."
Pheasant hunting remains an important hunting activity in Massachusetts as thousands of hunters enjoy this recreational opportunity each year. Formerly comprised of more than 80 percent open fields and pasture ground, the state has lost a large majority of its pheasant habitat and wild birds due to urbanization and reforestation of areas historically established as prairie. Although a stocking program headed by the Massachusetts Division of Fisheries and Wildlife has provided the majority of pheasant harvest opportunities in recent years, the Southeast Massachusetts Chapter of Pheasants Forever is laser-focused on fostering the remaining wild populations with phenomenal habitat projects on public and private lands.
"Massachusetts is home to a large contingent of passionate upland hunters, and it is obvious our new volunteers want to make a difference for wildlife habitat conservation," said Charlie Payne, regional representative for Pheasants Forever in Massachusetts. "This is a brand new region for Pheasants Forever to expand and I look forward to working closely with our new volunteers to make a difference for wildlife in southeast Massachusetts."
Southeast Massachusetts Chapter of Pheasants Forever:
The SE Massachusetts Chapter of Pheasants Forever has elected Glenn Bushee of Duxbury as president, Mark Galkowski of West Yarmouth as habitat chair, Ronald Johnson of Duxbury as treasurer, and Johnathan Neal of Kingston as youth and education coordinator.
For more information about the chapter or to become involved, please contact chapter president, Glenn Bushee, at (617) 429-3131 / email.
The chapter will hold its next meeting at noon on Tuesday, December 22, within the conference room at Brite-Strike Technologies (11 Raffaele Road – Plymouth, MA 02360). Hunters and conservationists interested in joining the chapter as a volunteer are encouraged to attend.
For more information about Pheasants Forever in Massachusetts, to join a chapter or inquire about starting a chapter, contact Charlie Payne at (614) 632-8393 or email.
About Pheasants Forever:
Pheasants Forever, including its quail conservation division, Quail Forever, is the nation's largest nonprofit organization dedicated to upland habitat conservation. Pheasants Forever and Quail Forever have more than 140,000 members and 700 local chapters across the United States and Canada. Chapters are empowered to determine how 100 percent of their locally raised conservation funds are spent, the only national conservation organization that operates through this truly grassroots structure. Since creation in 1982, Pheasants Forever has spent $577 million on 489,000 habitat projects benefiting 12 million acres nationwide.
For more information, visit: www.PheasantsForever.org.