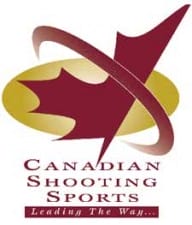 Canada –  -(Ammoland.com)- Twenty Fifteen is almost in our rear view mirror, and it's been a wild year. We've seen the passage of Bill C-42 and its complete implementation, a radical shift in Canada's political spectrum and unprecedented growth for the Canadian Shooting Sports Association (CSSA).
I am very proud of the work the CSSA has done for its members. We have kept our nose to the grindstone, our target in the sight – and the results have been truly gratifying.
As we close the books on 2015 and enter a new year, I would like to express some recognition and gratitude to those that have worked so hard for our members.
Thank you to our wonderful staff – Heather, Brianna, Louise, Christine, Elaine, Sam, Ed and Christopher. You are the best! We appreciate your dedication, hard work and commitment to our members more than words can say.
To our Board of Directors – Steve, Diane, Terry, Mike, Ken, Dr. Mike, Gerry, Judith, Jocelyn, John, Jack, Herb, Garry, Greg, and Norm. You folks are a veritable "who's who" in Canada's firearm community. You perform your volunteer tasks days, nights and weekends with little recognition and zero remuneration. You steer the CSSA ship through every kind of weather and few recognize the countless hours you put into the task. Thank you so much for all you do! You are appreciated.
The CSSA's instructor corps represents the association every week, conducting training courses all over the map. These folks are unpaid volunteers, and we are very grateful they choose to share their wisdom with our association and with the firearm community of Canada. These individuals not only make our ranges safer, but they make training standards uniform and sensible. Special thanks this year to Murray, Jaya, Bob, Joel and Richard for all their toil over the last twelve months. You folks are amazing!
Last, but by no means least, thank you to our regional directors and other field volunteers. Thank you for the countless hours you spend manning gun shows and other public venues – for reaching out to retailers and gun clubs all across Canada on behalf of the CSSA. You are the real face of the CSSA, and we appreciate your talent and dedication. Special thanks to Joel, Pat and Rob for their efforts this year.
I apologize to anyone I may have missed but please know that your efforts are appreciated.
Twenty Sixteen will be a challenging year for firearm owners. We will face a renewed attack on our community. However, our biggest hurdles will be the same ones our community experiences year after year: memberships, money and manpower.
We respectfully ask that you help out where you can. Sign up a member or talk to your gun club about becoming a CSSA affiliate. Do a fundraiser for us, make a donation or volunteer your time.
All of us at the CSSA wish you a very Merry Christmas, a Happy Hanukkah or simply a wonderful holiday season full of peace and happiness. Please take a moment to think of our soldiers as they carry out their duties around the globe far away from those they love.
Thank you for your continued support.

– Tony Bernardo
About:
The CSSA is the voice of the sport shooter and firearms enthusiast in Canada. Our national membership supports and promotes Canada's firearms heritage, traditional target shooting competition, modern action shooting sports, hunting, and archery. We support and sponsor competitions and youth programs that promote these Canadian heritage activities. Website www.cdnshootingsports.org