Pinellas County Sheriff Bob Gualtieri training deputies to kill law-abiding gun owners.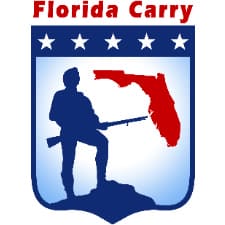 Tallahassee, FL -(AmmoLand.com)- Pinellas County Sheriff Bob Gualtieri is not above fabricating his own version of the truth to get his way.
Even after the outright lies he was telling about the Open Carry bill were exposed in the press, the Sheriff continues to act as a purveyor of falsehoods and irrational fear.
The law-abiding gun owners of Florida have every faith in the professionalism and judgement of most law enforcement officers. It seems that we have more faith in Gualtieri's deputies than the Sheriff does himself. The message that Sheriff Gualtieri is spreading now is that his deputies will violently attack, and may even murder, law-abiding gun owners who openly carry. His latest threats came in a statement to The News Service of Florida that "at a minimum, they're going to be thrown down on the ground with a gun pointed at them – or worse." And if good citizen with a concealed weapon walks into, say, a bank during an armed robbery, when officers arrive, "he's going to take one in the chest because he's a threat." At the same time Law Enforcement lobbyists are working to insure that "bad apple" officers are immune from prosecution or civil liability if they abuse the rights of legal gun owners.
If Sheriff Gualtieri us unable to better train his deputies, if he is unable to maintain a disciplined and professional law enforcement agency of public servers, if he is going to continue his attempts to cause a potentially deadly rift between the gun owning community and his department's hard working deputies that could get a citizen or a law enforcement officer killed… Then Sheriff Gualtieri is unfit to serve the people of Pinellas County and should resign or be removed.
Open and Concealed carry works in 45 States, it's an insult to Florida law enforcement to believe that they are incapable of telling the good guys from violent criminals. Bob Gualtieri is a bully with a badge who would be better suited to be a street cop in Iran than a Sheriff in Florida.
Fortunately, there are still good law enforcement leaders in Florida who support your right to bear arms like Sheriff Wayne Ivey.
About Florida Carry, Inc.:
Florida Carry, Inc. is a non-profit, non-partisan, grassroots organization dedicated to advancing the fundamental rights of all Floridians to keep and bear arms for self-defense as guaranteed by the Second Amendment to the United States Constitution and Article I, Sections 2 and 8 of the Florida Constitution. Florida Carry stands to represent our supporters, members, and millions of defensive arms owners of Florida. We are not beholden to any national organization's agenda that may compromise that mission. Florida Carry works tirelessly toward striking down ill-conceived gun and weapons control laws that have been proven to provide safe havens to criminals and be deadly to law-abiding citizens.
For more information, please visit www.FloridaCarry.org.