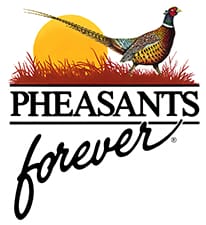 St. Paul, MN -(AmmoLand.com)- Here in Kansas, we're excited to report great conditions across the state have laid the foundation for an excellent pheasant season.
As a result, our biologists report that farmers are seeing more pheasants than they have in years. Improved habitat, good weather and a delayed wheat harvest provided ideal conditions for pheasant nesting across much of Kansas. And the prognosis is looking even better for bobwhite quail, if you're interested in a mixed bag (which only adds to the fun).
That's why I invite you to Kansas before the season ends. Our winters are more temperate here than they are in the northern states. That makes Kansas a great destination for hunters who want a winter hunt without freezing solid themselves!
Here are a few more reasons why Kansas is a great upland game destination:
While opening day has a strong tradition with bird hunters, mid- and late-season hunts can be more productive. Opening weekend crowds are gone, and colder weather and maybe a little snow will bunch the birds up in heavy cover and provide better scenting conditions for your dogs.
Won't you join us? Please come to Kansas for a great hunt!
About Pheasants Forever:
Pheasants Forever, including its quail conservation division, Quail Forever, is the nation's largest nonprofit organization dedicated to upland habitat conservation. Pheasants Forever and Quail Forever have more than 140,000 members and 700 local chapters across the United States and Canada. Chapters are empowered to determine how 100 percent of their locally raised conservation funds are spent, the only national conservation organization that operates through this truly grassroots structure. Since creation in 1982, Pheasants Forever has spent $577 million on 489,000 habitat projects benefiting 12 million acres nationwide.
For more information, visit: www.PheasantsForever.org and www.QuailForever.org.