Local chapter and partners contribute to permanent wildlife habitat protection & public access near Twin Cities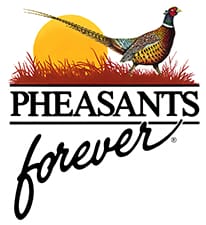 North Branch, MN -(AmmoLand.com)- Pheasants Forever and its partners have permanently conserved wildlife habitat and added valuable public hunting access with a 102-acre land acquisition project in Minnesota's Chisago County.
To be owned and managed by the Minnesota Department of Natural Resources, the addition to Wild Rose Wildlife Management Area (WMA) will serve as critical habitat for pheasant, turkey, deer, and other wildlife.
Spearheading the local project was the Chisago County Chapter of Pheasants Forever.
"This incredible public property would not have been possible without our local partners and the staff support of Pheasants Forever," stated Tim Kane, president of the Chisago County Chapter of Pheasants Forever. "The chapter would like to extend a special thanks to committee member, Paul Tralle, the driving force for soliciting donations as part of this acquisition."
Known as the Pehl Tract addition, the 102-acre land acquisition joins together existing parcels of Wild Rose WMA to create a 203-acre contiguous public hunting area located within a stone's throw of the Twin Cities metro area – the state's largest density of sportsmen and women. Containing a variety of wildlife habitat including wetlands, forested areas and upland habitat, the strategic acquisition provides an opportunity to focus on subsequent land purchases with Wild Rose WMA as a central complex.
"This was an opportunity for our family to contribute to Minnesota's longstanding outdoor heritage while still being able to enjoy the property and its wildlife," said Mike Pehl, former owner and seller of the Pehl Tract addition. "Over the years, we've invested in and managed for high quality wildlife habitat that would benefit a variety of species. Wildlife numbers are now the best I've ever seen and I'm confident this land will provide ongoing outdoor memories for Minnesota sportsmen and women."
With the recent completion of the Pehl Tract addition to Wild Rose WMA, Pheasants Forever chapters in Minnesota have now contributed to over 44,000 acres of public hunting access throughout the state. Due to the complexity and pace of land acquisition in Minnesota, Pheasants Forever has contributed $52 million for the addition of public areas in the state, with a large majority of these lands falling within Minnesota's primary pheasant range – the most accelerated effort among any state with Pheasants Forever chapters.
"The addition to Wild Rose WMA exemplifies the innovative partnerships we have in Minnesota, and also defines the types of projects which our program is proud to support," stated Jessica Lee, coordinator for the Conservation Partners Legacy Grant Program in Minnesota. "Pheasants Forever and its partners remain a critical component of protecting, enhancing, and restoring wildlife habitat in our state through matching grant dollars. We look forward to more significant project submissions in the future as we work together to protect Minnesota's valuable natural resources."
Partners involved in the project include the Chisago County Chapter of Pheasants Forever, Pheasants Forever, Inc., Anoka County Chapter of Pheasants Forever, National Wild Turkey Federation, Chisago Lakes Sportsman's Club, Minnesota Deer Hunters Association, Olson's Sewer and Excavating Services, and the Conservation Partners Legacy Grant Program of Minnesota.
Directions to the Pehl Tract addition: From Harris, Minn., head north for two and one-half miles on Forest Boulevard. The newly-acquired property and WMA parking lot is located on the west side of the road.
Pheasants Forever in Minnesota:
Minnesota's 74 Pheasants Forever chapters and two Quail Forever chapters account for 25,441 members statewide. Those chapters have spent over $70 million to complete 26,785 habitat projects since the first Minnesota chapter was formed. Those projects have impacted more than 248,000 acres for wildlife habitat conservation throughout the state.
About Pheasants Forever:
Pheasants Forever, including its quail conservation division, Quail Forever, is the nation's largest nonprofit organization dedicated to upland habitat conservation. Pheasants Forever and Quail Forever have more than 140,000 members and 700 local chapters across the United States and Canada. Chapters are empowered to determine how 100 percent of their locally raised conservation funds are spent, the only national conservation organization that operates through this truly grassroots structure. Since creation in 1982, Pheasants Forever has spent $577 million on 489,000 habitat projects benefiting 12 million acres nationwide.
For more information, visit: www.PheasantsForever.org.