(Ammoland.Com) Buck Knives Inc., leader in sports cutlery, and Kryptek Outdoor Group, cutting-edge camouflage and apparel Company, today announced a partnership that will include co-branded knives and tools designed with input from Kryptek's elite pro staff.
"This alliance will be more than just Buck offering Kryptek camo patterns," said Butch Whiting, CEO/CO-founder of Kryptek. "Our experience in combat and backcountry hunts and adventures combined with Buck's outstanding fabrication processes, treatments, and proven track record, should result in some exciting and exceptional new product."
The two Idaho-based companies share more than just core values. "Kryptek is a well-known brand within the industry," said Bob George, Vice President of Sales and Marketing of Buck Knives. "This partnership will allow us to combine our expertise in order to deliver the best tools possible to the market."
Military Connection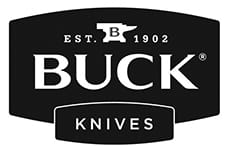 Buck first began providing tools for the military in WWII after response to a need for knives by U.S. servicemen. Bucks tactical category has expanded through the years, offering heavy duty knives designed for demanding situations.
Kryptek was formed in light of the recent war on terror by founders Butch Whiting and Josh Cleghorn. Extensive research and testing by the U.S. Government and U.S. Special Ops has aided Kryptek in creating camouflage patterns designed for extreme situations.
"We are very pleased to partner with another U.S. company. The synergy created by combining extreme conditions with over a century of manufacturing experience is a formula for innovative products that consistently deliver under pressure. Their experience in military and extreme outdoor and backcountry conditions sets the bar high for product functionality," said CJ Buck, CEO/Chairman of Buck Knives. "We look forward to exceeding those high expectations for product durability and performance.
Hunting Connection
Hunting has been and remains a core tradition for Buck. With over 110 years of manufacturing experience, Buck Knives is dedicated and committed to the preservation of the American hunting heritage. The Buck team strives towards conservation of natural resources and wildlife and focuses on the development of reliable products.
Kryptek's "Battlefield to Backcountry" slogan drives the company to create apparel and patterns designed for remote back country hunts and extreme conditions. Kryptek's owners and pro staff are accomplished outdoorsmen that have hunted all over the world with a passion for ultra-hardcore, remote hunts.
This collaboration will include the development of multiple cutlery category products to meet current and future demands. "With our continued investment in our plant and facilities, we are able to take a proactive approach toward this partnership and our manufacturing ability," said Joe Piedmont, Vice President of Operations for Buck Knives. "We are looking forward to the unique opportunities ahead."
About Buck Knives:
Behind every Buck knife is over 100 years of experience and craftsmanship. The very best materials and state-of-the-art technology are used to create knives that meet the exacting demands expected of a high quality knife. Buck stands behind every knife made with their famous Forever Warranty.      
ABOUT KRYPTEK: Kryptek provides combat proven features and designs in ultra high-performance technical and tactical outdoor adventure apparel. Kryptek products are continuously tested and proven in austere combat environments and extreme hunting conditions. Constant improvement and feedback is implemented into future designs with the end-goal of providing our products to outdoor adventurers who demand the utmost in quality and overall performance in their gear. Learn more at http://Kryptek.Com and on Facebook at http://kryptekoutdoors.com