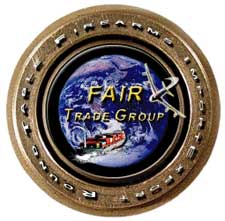 USA –  -(Ammoland.com)- Firearms and ammunition exporters are reminded to use updated DSP forms when preparing license application packets for submission to the U.S. Department of State's Directorate of Defense Trade Controls (DDTC).
Back in November 2015, DDTC published a notice on its website advising industry that the forms DSP-5, 6, 61, 62, 73, 74, 83, 85, 94, and 119 had been updated and as of November 26, 2015, DDTC would reject earlier versions.
Many industry members are probably already aware of the updated D-Trade forms, such as the DSP-5, 6, 61, 73, as the system will automatically reject submission of any outdated form. However, we point out that the updated forms include the DSP-83.
To avoid any processing delays or Returns Without Action, be sure to use version 2.0 of the form, which can be accessed on DDTC's website at http://www.pmddtc.state.gov/omb_form_updates.html as a downloadable form.
We note, with disappointment, that the official form still is not available in an electronically fillable format.
The F.A.I.R. Trade Group is a 501(c) (6) organization dedicated since 1994 to protecting the interests of the firearms and ammunition import and export community. F.A.I.R. operates entirely on the funds derived from our dues-paying membership. If you are interested in becoming a member or contributing to the organization, please visit our website at: www.fairtradegroup.org.