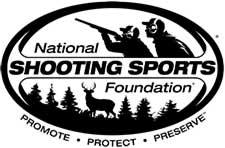 NEWTOWN, Conn – -(Ammoland.com)- As if on cue, one week after NSSF President Steve Sanetti told attendees at the annual State of the Industry dinner held during the 2016 SHOT Show (Shooting, Hunting and Outdoor Trade Show) that the state of the industry is "alert," Democrats on Capitol Hill with their gun control organization allies launched a highly political election-year attack to repeal the Protection of Lawful Commerce in Arms Act.
Although this legislation faces little prospect of success in the Republican controlled Congress, the issue is being used by the Democratic presidential campaigns.
"We have to face the fact that our industry is being blamed, and attacked, and pilloried unfairly by politicians, media and agenda-driven social engineers seeking a convenient scapegoat for the result of policies which, ironically, they themselves have championed," Sanetti told the audience.
His speech was followed the next morning by NSSF's placement of a full-page ad in the Washington Post in the form of an "Open letter to President Obama from the Employees of America's Firearms and Ammunition Industry," aimed at policy makers and opinion leaders in response to the administration's executive actions and political play acting.
The ad was well received, with supportive comments from Bearing Arms Editor Bob Owens serving as one example.
"Those who exploit tragedies and attack us, either for their own political ends or for an understandable desire to make sense out of senseless acts, make no pretense about their goals. So this, in turn, forces us to respond—to reply to deliberate and ignorant falsehoods with the truth, and to educate the public using all means at our disposal," Sanetti said in his address.
Indeed, NSSF is working diligently on Capitol Hill and is responding to media inquiries to correct the deliberate distortions and to set the record straight. An extremely important presidential election year is off and running fast.
About NSSF  The National Shooting Sports Foundation is the trade association for the firearms industry. Its mission is to promote, protect and preserve hunting and the shooting sports. Formed in 1961, NSSF has a membership of more than 6,000 manufacturers, distributors, firearms retailers, shooting ranges, sportsmen's organizations and publishers. For more information, log on to www.nssf.org.