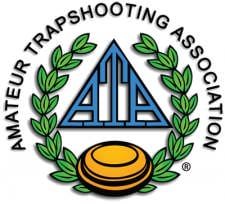 Sparta, IL -(AmmoLand.com)- The Amateur Trapshooting Association (ATA) has announced that the Association's AIM youth championship tournament will be expanded by two days in length this August.
Originally slated for July 30-August 2, the shoot will now begin on July 28 and end on August 2. The Grand American tournament dates of August 3-13 remain unchanged.
Two important events will be added to the AIM Championship schedule. The AIM National Youth Skeet Championship and the AIM National Youth Sporting Clays Championships will be held on July 28 and 29. The ATA has never hosted Sporting Clays and Skeet events at the World Shooting Complex, but shooting industry professionals have already responded enthusiastically, volunteering to assist with administration, management and sponsorship of the two new events.
"Predicting the attendance for these first ever events is impossible," said ATA Executive Director, Lynn Gipson. "Some industry professionals have predicted that a bump of several hundred young shooters could be possible, but we'll just have to see what develops. We're going to try to offer some unique awards and trophies to appeal to the young skeet and sporting clays shooters for these inaugural events."
The addition of Skeet and Sporting Clays events is not at the expense of any of the other traditional events and activities during the AIM Championship.
"We're hoping for a big happy crowd of young shooters, over more days than in the past," Gipson reported.
About the Amateur Trapshooting Association (ATA):
The Amateur Trapshooting Association serves as the governing body for the sport of American style trapshooting. The ATA's mission is to promote and govern the sport throughout the world. As the faithful protector of trapshooting, the ATA not only governs the sport's rules and regulations, but also seeks ways to enhance the sport and stimulate participation. The ATA provides trophies, financial assistance and event management support to the state and provincial associations. The ATA has also been instrumental in developing programs to increase interest in the sport with its creation of National Trapshooting Day, Satellite Grand Americans, Achievement Recognition and other valuable programs.
For more information, visit: www.shootata.com.